About Us
MISSION STATEMENT: The mission of the Calaveras Humane Society is to promote an excellent quality of life for the animals of our County.  We seek to involve and engage the greater community in achieving our mission.
WHO WE ARE: We are an all-volunteer force of citizens who simply care about the destiny and comfort of pet animals. We try to pick up where the county government leaves off.
The government budget for the Calaveras County Animal Services provides funds for managing pet licensing, tracking rabies shots and dealing with animal problems in the county, but there is a limit to how much they can do to manage the big picture, meaning the supply vs. the demand for pet animals. If not for us, unwanted pets would simply be picked up, put down, housed in the shelter for a few days in between and adopted out to folks who drop by looking for a pet. The current administration is rapidly improving conditions and policies at the shelter — and we couldn't do our jobs without them either — but they aren't free to address the magnitude of the supply vs. demand problem.
Nationwide, there are three times as many cats and dogs being born as there are homes available for them. Therefore, for every litter of three allowed to be born, two unwanted pets must die. While that's unpleasant to think about, this is the problem that must be faced and solved. Think about this… When human prisons are overpopulated, the inmates are released back into society. But when animal prisons are overpopulated, the inmates are simply killed to make room for more. Domesticated animals no longer have the balance of nature managing their populations. It's left up to us humans. When we don't manage the supply of pet animals, we end up jumping through hoops trying to manage and increase the demand, and then resort to euthanasia when we run out of homes before we run out of pets. This is the cold reality of the pet world that is usually too sad for us to share with you. We do all we can to find homes for these animals, but the ones who make it into our homes are part of the lucky one-third.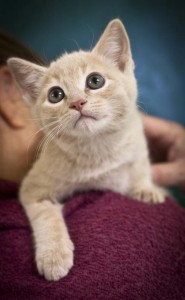 Our aims are to help with both the supply side and the demand side of this imbalance. On the supply side, we provide Spay/Neuter Assistance for Calaveras County pet owners who need financial assistance in spaying/neutering their animals, along with promoting and even harping on the need for this in our pet animal population.
On the demand side, we provide a Foster Home Program to buy animals some time and some peace while waiting for a forever home. We post adoptable pets on our website and on Petfinder for both the animals in Humane Society Foster Care and the animals in the Calaveras Animal Shelter. We run advertisements in the local papers highlighting the "Pet of the Week". And we hope to build a new and better shelter and adoption facility of our own within a few years. We also provide a Lost and Found service on our website.
WHO WE ARE NOT: While serving the needs of abandoned and stray animals in Calaveras County and working with the public, our volunteers often encounter misconceptions regarding the Calaveras Humane Society (CHS): who we are, what we do and how we are funded.
The first misconception is that the CHS and the Calaveras County Animal Services are the same.  In fact, they are two very separate entities.  The CHS is an all-volunteer, 501(c)(3) non-profit organization working to eliminate pet over-population and the suffering of animals.  Animal Services receives its funding through the county, while the CHS depends on individual donations and fund-raising events to run its programs.  The CHS and Animal Services do work together to provide the animals of Calaveras County with the best care possible. To further understand our relationship with the shelter, please read our ADOPT page.
The second misconception is that the CHS is affiliated with the Humane Society of the United States (HSUS).  This is not the case.  The CHS and the HSUS are separate and distinct organizations.  Again, the CHS is a local, 501(c)(3) non-profit organization that is run entirely by volunteers.  The HSUS is a national organization headquartered in Washington D.C.   The HSUS in no way provides funding to the CHS nor is it involved in the management or operations of the CHS.
We are not the government, nor are we funded by them. We rely totally on donations and on fundraisers. In fact, we provide most of the animals' food, the shelter's labor, and the medicines needed to prepare an animal for adoption by the community, at no charge to the county government. This is truly a labor of love and duty.
If you ever have any questions regarding the CHS, please do not hesitate to call 209-736-9417, email us at chs@calaverashumane.org, or attend one of our monthly board meetings, which are held the second Friday of every month.
Please help us by becoming a member or becoming a sponsor by being a Pet Partner. We can always use donations of time and materials to help us continue our Foster Home Program, which provides temporary homes for animals waiting to be adopted; our various fund raisers; volunteers to work at our Adopt-a-Pet events; help making security blankets to comfort the animals at Animal Services (see the Snuggles Project web site for more information). And if we had more volunteers and funds, we would like to:
Develop an Educational Program for our Schools
Develop a Pet Friendship Program for our Seniors
Develop an Emergency Pet Plan for Calaveras County
Search for and write grants to take our organization to another level
Have our own shelter
Please, please help us break this terrible cycle of unwanted pets. We are in desperate need of pet lovers like you; we can't do it without you. Go to our VOLUNTEER page and check your areas of interest, then just submit the form on the website.  Someone will contact you right away!