Help Us Help Firefighters
With your help, the pets of Calaveras County can breathe a little easier.
UPDATE 3/13/18: We are now fully funded for this project, thanks to the generous donations of our community! EVERY fire department in Calaveras County will be receiving their pet oxygen masks as soon as they arrive. Thank you to everyone who contributed!
An estimated 500,000 pets are affected annually by household fires in the United States. 40,000 will die from smoke inhalation.
Your Calaveras Humane Society is raising funds to purchase pet oxygen masks for the fire rigs of all departments in Calaveras County.
Please, won't you help us to help our firefighters make the world safer for our community's pets?  Remember, the pet whose life is saved may be YOURS!
You can call us to donate by phone via credit card at (209) 736-9417, or you can donate online via PayPal (see below).  You can also donate via our Facebook page.
To donate online via PayPal, complete these two steps

:
Step 1: Send Us An Email With Information About Your Donation
Step 2: Use PayPal to Send Us Your Donation
Thank you for helping your Calaveras Humane Society to help our local firefighters.
March 5, 2018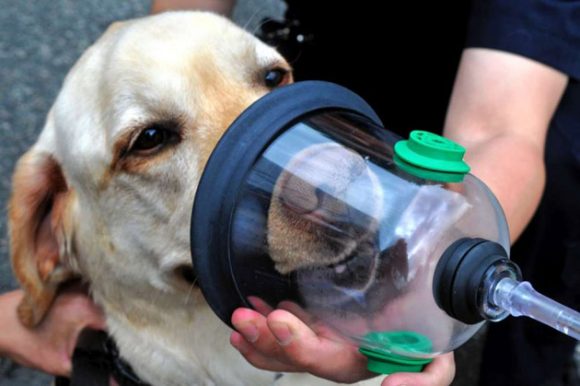 Related Pages