Lost & Found
Please report pets lost or found in Calaveras County to Animal Services at 209-754-6509.
You may also include them on the Lost & Found section of our website (below) by filling out THIS FORM. NOTE: This form is only for the owner or person who found the animal. If you are submitting an animal for someone else, it must be at their request, with their consent and knowledge.
If you find a pet, please take it to a veterinarian's office or to the Calaveras County Animal Shelter to find out if the animal has a microchip implant–there is no charge for this. If there is a chip it will help you locate the owner quickly in most cases. You can then take the animal back to your home while waiting for it to be claimed, if you are willing to do so, but please make sure you keep the animal contained in a safe place and do not let it roam.
FOUND DECEASED

We received a report of a large, white, deceased dog on Hwy 26, near Ospital Road in the Valley Springs area. It looks like it could be a Maremma. As of 5/20/13, the dog is reported to have been there for almost a week.
____________________________________________________
LOST

Breed:  Dog – Aussie mix

Gender:  Male
Appearance/Description:  Black, white, &  brown long fur
Where Lost:  Morado Circle, Copperopolis
When Lost:  05/13/13
Animal Name:  Lucky
Comments/Additional Info:  Lucky is an Aussie Queensland mix. He has long, fluffy fur. He's about 4 years old, loves people and is very loving.
Contact:  Hannah at 209-785-1722
____________________________________________________
LOST

Breed:  Dog – Lab Mix w/ Border Collie

Gender:  Male
Appearance/Description:  Mostly black with white markings on his chest
Where Lost:  11968 State Hwy 88 vicinity, Jackson CA
When Lost:  5/13/13
Animal Name:  Toby
Comments/Additional Info:  This dog needs to be back with his master. He is shy and skittish and has been a loyal dog and companion. Toby needs to be home. He only knows me. He is my best friend. He might bark or growl but he is harmless. He is missed dearly.
Contact:  Frank at 209-754-1224
____________________________________________________
LOST
Breed:  Cat – Manx
Gender:  Male
Appearance/Description:  No Tail/Chubby/ Looks like a wild rabbit; big rear feet
Where Lost:   Toreno Way/Brandy Court, Burson/Valley Springs area
When Lost:  5/08/2013
Animal Name:  Ruckus
Comments/Additional Info:  Ruckus was born with no tail and is less than a year old. He resembles an overweight wild rabbit. He is not used to the outdoors; he adventured out through our dog door. Our family misses him dearly.
Contact:  Tanya at 209-772-0462
____________________________________________________
LOST
Breed:  Cat – Pixie Bob
Gender:  Male
Appearance/Description:  Reddish brown, black stripes, white mouth, black tips on ears, Polydactyl paws
Where Lost:   Hathaway Pines
When Lost:  5/10/13
Animal Name:  Boone
Comments/Additional Info:  Boone was JUST microchipped. He is not allowed outside so however he got out this is his first time out. Please contact us with any information. My four-year-old son is devastated!! He looks big but he is only five months old.
Contact:  Renee at 209-890-3354
____________________________________________________
LOST
Breed:  Cat – Domestic Shorthair

Gender:  Female
Appearance/Description:  Small grey/brown/white tabby/pastel calico, face is half/half
Where Lost:   Peachtree Ct., Valley Springs
When Lost:  5/2/2013
Animal Name:  Darling
Comments/Additional Info:  She meows a lot, talks to you, she's ten years old, small, pretty, and her face is distinctive half tabby/half calico.
Contact:  Barbara at 510-915-4780
____________________________________________________
LOST

Breed:  Dog – Boston Terrier

Gender:  Female
Appearance/Description:  19 lbs, black & white, pink collar w/ cupcakes and tags
Where Lost:  Hillwood Dr. off Paloma Rd., Valley Springs
When Lost:  5/5/13 @ 7:30 am
Animal Name:  Claire
Comments/Additional Info:  She went out with me in the morning and didn't come back in. Very uncommon for this 9 y/o dog. She loves people but does NOT like other dogs. She may have been picked up by someone riding horses or hiking on the Coast to Crest trail near Pardee.
Contact:  Robin at 209-772-8829 or 209-601-3207
____________________________________________________
Breed:  Cat – Domestic Shorthair
Gender:  Male
Appearance/Description:  Looks like a Russian Blue. Solid dark grey fur that is thick, green eyes, neutered.
Where Lost:  Gold Creek Estates, Valley Springs
When Lost:  4-26-13
Animal Name:  Bleu
Comments/Additional Info:  He went missing just before his one-year birthday. He is shy, responds to "Zeeb Zeeb."  He has rings of darker color on his tail.
Contact:  Ronda at 209-920-3114
____________________________________________________
FOUND
Breed:  Dog – Mix
Gender:  Male
Appearance/Description:  White
Where Found:  Valley Springs
When Found:  4/29/13
Animal Name:  Unknown
Comments/Additional Info:  Friendly, knows some commands, not neutered
Contact:  Melanie at 209-286-1217
____________________________________________________
LOST
Breed:  Dog – Dogue de Bordeaux/French Mastiff
Gender:  Female
Appearance/Description:  Red with a white patch on her chest
Where Lost:  Circle XX / Pool Station Rd / Riata, Angels Camp
When Lost:   01/14/2013
Animal Name:  Peewee
Comments/Additional Info:  $600 REWARD!  Peewee is a sweet, spayed family dog that was last seen with a male German Shepherd. She is microchipped and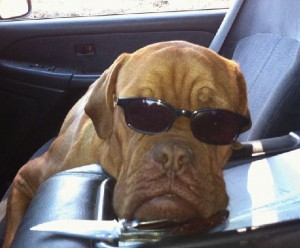 weighed 74 lbs. when lost. She is very friendly and gets along with other dogs, cats, and horses. She is greatly missed by her family and there is a $600 REWARD for her safe return–no questions asked.
Contact:  Molly at 209-785-1570 or 925-383-7359
____________________________________________________
LOST
Breed:  Cat – Domestic Shorthair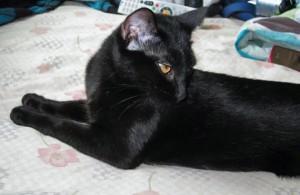 Gender:  Female
Appearance/Description:  Black
Where Lost:  Gold Creek Dr., Valley Springs
When Lost:  4-14-13
Animal Name:  Mini Bell
Comments/Additional Info:  She has a large spot in her right eye.
Contact:  209-772-2060
____________________________________________________
LOST
Breed:  Cat – Domestic Shorthair
Gender:  Male
Appearance/Description:  Gray, with white chest & paws, partially black nose
Where Lost:  Hathaway Pines
When Lost:  4/9/13
Animal Name:  Salmon
Comments/Additional Info:  He is neutered and is updated with all his shots. He is our family and we miss him terribly.
Contact:  Emily at 209-890-3461
____________________________________________________
LOST
Breed:  Cat – Domestic Shorthair
Gender:  Male
Appearance/Description:  Tabby & white
Where Lost:  LaContenta, Valley Springs
When Lost:  3/25/13
Animal Name:  Javi
Comments/Additional Info:  Javi is a very friendly kitty.  He is not even a year old yet. He may be shy at first.  He is very calm and likes to hide in bushes.
Contact:  Samuel at 209-256-4042
____________________________________________________
LOST
Breed:  Cat – Siamese mix
Gender:  Male
Appearance/Description:  Tan, brown, & white (on the right in photo, with white nose)
Where Lost:  Vallecito
When Lost:  3/30/13
Animal Name:  Sammy
Comments/Additional Info:  He ran off after a thunderstorm.
Contact:  DeeDee at 209-918-8867
_____________________________________________________
FOUND
Breed:  Dog – St. Bernard mix
Gender:  Female
Appearance/Description:  Brown, tan, white, & black
Where Found:  Valley Springs
When Found:  3/21/13, around 7:30 pm
Animal Name:  Unknown
Contact:  Jenice at 209-920-3345
_____________________________________________________
LOST
Breed:  Cat – Domestic Longhair

Gender:  Male
Appearance/Description:  Black, Dark Chocolate in the sun
Where Lost:  1565 Rawhide Dr., Arnold
When Lost:  3/10/13
Animal Name:  Mogli
Comments/Additional Info:  I have just recently moved from my home on Rawhide Dr. in Arnold. I'm still in Arnold yet my cat went missing the day of moving. He is an outdoor cat so he was out wandering while I was moving. I've checked back at the old property every other hour, everyday, for the last 4 days leaving his favorite food out on the deck with water, checking from about 10am to 10pm everyday and no sign of him, food isn't touched, and neighbors havent seen him. It is VERY unlike him to just go missing, especially the day I was moving across the highway. Please help me.
Contact:  Thomas at 209-813-0827
_____________________________________________________
LOST
Breed:  Dog – Teacup Chihuahua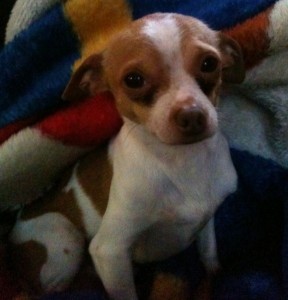 Gender:  Male
Appearance/Description:   Tiny, white & brown with freckles on his face and paws
Where Lost:  Murphys Grade Rd, Murphys
When Lost:  3/2/13
Animal Name:  Rocco
Contact:  209-559-5584 or 209-728-8162 (if other number is not available)
_____________________________________________________
LOST
Breed:  Dog – Large Mixed Breed
Gender:  Male
Appearance/Description:  He looks kind of like a Saint Bernard with Retriever-like hair, brown/tan & white with freckles and white splashed throughout his fur.
Where Lost:  Boards Crossing area, Dorrington
When Lost:  3/2/13 or 3/3/13 ( two different dates were given)
Animal Name:  Jackson
Comments/Additional Info:  Jackson is an absolute sweetheart. He is extremely large but really friendly. It is not like him to take off, especially in cold weather. He disappeared in the afternoon. He is very friendly, but doesn't always get along with other dogs, especially young, bouncy puppies. He has a bad back leg so sometimes it just looks like it hangs there. He has long hair, is a little overweight, and his tail curls up. He does the guilty look real well. Please help bring our baby home.
Contact:  Jolene or Charlei at 209-795-7923
_____________________________________________________
LOST


Breed:  Cat – Domestic Shorthair
Gender:  Female
Appearance/Description:  Black & white Tuxedo, white mustache
Where Lost:  Baldwin/Garner/Westhill Rd. area, Valley Springs
When Lost:  2/28/13
Animal Name:  Frida
Comments/Additional Info:  She is small, sweet, and I really miss her!
Contact:  Rachel at 209-786-4041
_____________________________________________________
LOST
Breed:  Dog – Chihuahua
Gender:  Male
Appearance/Description:  White with brown spots
Where Lost:  Murphy's Grade Rd./La Honda Park, Murphys
When Lost:  2/28/13
Animal Name:  Raco
Contact:  Marcos at 209-736-4258
_____________________________________________________
LOST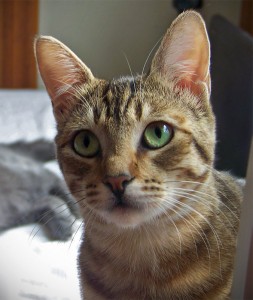 Breed:  Cat – Domestic Shorthair
Gender:  Female
Appearance/Description:  Brown Tabby, striped/spotted with white chin
Where Lost:  Oak Ct./Stagecoach Dr. area, Valley Springs
When Lost:  2/22/13
Animal Name:  Miranda
Comments/Additional Info:  REWARD!!  Miranda is microchipped!  She's a lovely short-haired tabby with russet tones in her coat. She is a mix of stripes and spots. She was recently adopted from Calaveras Humane Society
and slipped out of her new home by accident on Friday 2/22. She is outgoing and friendly but may be shy at first. Please call if she is seen.  She is missed!  NOTE from CHS:  This is a tragic situation.  Please help find this kitty.  She is loved by many within CHS.
Contact:  Cindi at 209-728-1615, Becky at 209-786-7340 or cell 925-550-2915, or Sarah at 209-304-4419
_____________________________________________________
LOST
Breed:  Dog – Maltipoo

Gender:  Male
Appearance/Description:  Curly, short, cream-colored hair (poddle-like)
Where Lost:  Main Street, Murphys
When Lost:  2/24/13
Animal Name:  Ripley
Comments/Additional Info: $750 REWARD – NO QUESTIONS ASKED!  Please help! Ripley is about 11lbs. He's known as the shop dog at VDora. He needs medication!  He was wearing a green collar with rhinestones and a multicolored leash was attached. He has an ID tag and ID microchip.  It is believed that he was possibly stolen. He is a Certified Therapy Dog and would not run away. If so, Ripley is most likely being kept locally inside of a home, not outside. Please help us find this beloved pet.
Contact:  Olivia at 925-899-8391, tip line: osvdora@gmail.com
_____________________________________________________
LOST
Breed:  Barbados Sheep

Gender:  Female
Appearance/Description:  They look like miniature Does.
Where Lost:  Hwy 12 & Pettinger Rd., Burson
When Lost:  2/10/13
Comments/Additional Info:  4 Adult Ewes, 5 babies
Contact:  Randy at 916-812-6823
_____________________________________________________
LOST
Breed:  Dog – Pit Bull mix
Gender:  Female
Appearance/Description:  Brown brindle & white with blue eyes
Where Lost:  Circle XX, Angels Camp
When Lost:  1/25/13
Animal Name:  Mini
Comments/Additional Info:  She is a smaller pit bull, very friendly, about 3 years old with beautiful blue eyes. Was wearing an orange reflective collar. Her family misses her so much. Please help bring Mini home. Any information is greatly appreciated.
Contact:  Alicia at 925-997-4575
_____________________________________________________
FOUND
Breed:  Dog – American Bulldog
Gender:  Male
Appearance/Description:  White band of hair around neck
Where Found:  Angel Oaks, Angels Camp
When Found:  1/12/13
Animal Name:  Max
Comments/Additional Info:  He has tags with a phone # and we know who/where the owner lives. Found the info online but don't want to leave him there outside if no one is home – especially on such a cold night ahead. Left messages on their answering machine.
Contact:  Roxanne at 209-559-4613
_____________________________________________________
LOST
Breed:  Dog
Gender:  Female
Appearance/Description:  White and Brown with Harley Collar
Where Lost:  Murphys Area
When Lost:  1/11/13
Animal Name:  Sara (Wrong name on a tags, lost original)
Comments/Additional Info:  She is medium in size and very nice. She will be 7 in March and is licensed and registered in Calaveras County.
Contact:  Larry at 209-770-1995
_____________________________________________________
FOUND
Breed:  Dog – Lab/Rottweiler mix
Gender:  Male
Appearance/Description:  Black and brown
Where Found:  Gun Club Rd., Angels camp
When Found:  1/8/13
Animal Name:  Unknown
Comments/Additional Info:  He is a neutered male approx. 3-4 years old.  He's wearing a blue collar, no tags, and has a long bushy tail. He's a very well-behaved dog, minds great ! He was found wandering around UPS parking lot and wouldn't leave so I took him home before my boss called the pound.
Contact:  Wendy at 209-890-9282
_____________________________________________________
LOST
Breed:  Cat – Domestic Shorthair
Gender:  Female
Appearance/Description:  Black & White
Where Lost:  La Contenta, Valley Springs
When Lost:  11/22/12
Animal Name:  Kitty-kitty
Comments/Additional Info:  Kitty-kitty is 2 years old and she's already spayed. She had no collar and she's never gone too far before.
Contact:  Heidy at 209-986-2591
_____________________________________________________
LOST
Breed:  Dog – Pit Bull
Gender:  Male
Appearance/Description:  Blue
Where Lost:  Bar XX, Angels Camp
When Lost:  12/24/12
Animal Name:   Tryton
Comments/Additional Info:  He is sweet, friendly, and a midget.
Contact:  Johnnaica at 209-736-6774
_____________________________________________________
FOUND
Breed:  Dog – German Shepherd
Gender:  Male
Appearance/Description:  Black body with brown marking on face
Where Found:  Dogtown Rd. & Schmauder Mine Rd., Angels Camp
When Found:  1/1/13
Animal Name:   Unknown
Comments/Additional Info:  We live on a remote ranch. The dog was on our front porch Tuesday morning. He's very gentle and nice and appears well taken care of. The dog has a red collar with gray paws on it, but no ID information.
Contact:  Chuck or Rita at  831-359-0004
_____________________________________________________
LOST
Breed:  Cat – Domestic Longhair
Gender:  Female
Appearance/Description:  Grey long hair
Where Lost:  Stelte Park, Angels Camp
When Lost:  12/27/12
Animal Name:   Poof
Comments/Additional Info:  Poof is a smaller cat, about 3 years old. She has a tiny little "mew" and is very loving, but she is pretty skittish and shy around strangers.
Contact:  Christine at  209-736-7780
_____________________________________________________
LOST
Breed:  Dog – Standard Poodle
Gender:  Female
Appearance/Description:  Brown, trimmed poodle
Where Lost:  HWY 4 & Mitchler, Murphys
When Lost:  12/29/12
Animal Name:   Noodle the Poodle
Comments/Additional Info:  I think she has her pink collar on. She is very timid.  REWARD!
Contact:  Skye at 209-753-8080
_____________________________________________________
LOST
Breed:  Dog – Australian Shepherd
Gender:  Male
Appearance/Description:  Black/Tri color
Where Lost:  1 mile east of Wallace, near Southworth & Whalen
When Lost:  12/27/12
Animal Name:   Max
Comments/Additional Info:  He went missing with his buddy. His buddy came back, but Max did not.  Max is small, but not a mini. He has a long tail. He's kind of a nervous dog. No collar.
Contact:  Jim or Mary at 209-763-5720 or cell 327-5580
_____________________________________________________
 LOST
Breed:  Dog – Boxer/Bull mix

Gender:  Male
Appearance/Description:  Brindle & white, brown eyes
Where Lost:  Tracy CA, off of Grant Line Rd. and Byron HWY
When Lost:  12/24/12
Animal Name:   Zeus
Comments/Additional Info:  REWARD!  He's 40-45 lbs, 2 years old, and neutered.  We need to find him!  We're frantic and devastated.  We are a distance away from Calaveras County, but we are checking everywhere and putting this info out to surrounding areas to increase our chances of finding him.  He's not a cold-weather boy. He doesn't like cold and it is freezing.  Do not chase!
Contact:  Mike at 209-914-5144
_____________________________________________________
LOST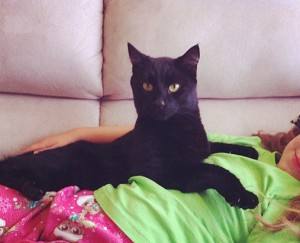 Breed:  Cat
Gender:  Male
Appearance/Description:  Solid black Bombay cat, medium size, short hair. Little bits of grey inside ears. Neutered.
Where Lost:  Vallecito
When Lost:  12/16/12
Animal Name:  Enzo
Comments/Additional Info: He was not wearing a
collar. He's a little over 4 years old. My daughter and I miss him very much. Any help would be appreciated!
Contact:  Heather at 209-556-2143
_____________________________________________________
FOUND
Breed:  Dog – Pitbull pup
Gender:  Female
Appearance/Description:  White & tan
Where Found:  Dalee road, Jenny Lind area
When Found:  12/14/12
Animal Name:  Unknown
Comments/Additional Info:  She is a very sweet and extremely loving dog. She seems young, maybe 6 months old. I have her in my backyard, safe.
Contact:  Katie at 209-304-9645
_____________________________________________________
LOST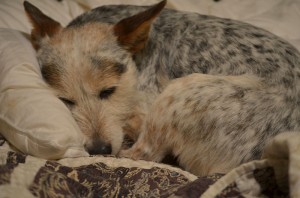 Breed:  Dog – Jack Russell Terrier/Queensland Heeler mix
Gender:  Female
Appearance/Description:  White body with dark speckles; brown ears; no tail; dark eyes
Where Lost:  Murphys, near Main Street
When Lost:  12/13/12
Animal Name:  Chelsea
Comments/Additional Info:  She is deaf but responds to a "come-hither" hand gesture. She is super friendly but shy.
Contact:  Jacqueline at 209-728-5595
_____________________________________________________
LOST
Breed:  Cat – Domestic Shorthair

Gender:  Female
Appearance/Description:  Dark gray with yellow eyes
Where Lost:  Silver Rapids/Berkesey area, Valley Springs
When Lost:  12/12/12
Animal Name:  Miley
Comments/Additional Info: She is a sweet kitty. She likes to hop into a warm lap.
Contact:  Kelly at 209-728-7421
_____________________________________________________
LOST
Breed:  Dog – Queensland Healer
Gender:  Male
Appearance/Description:  Blue Merle – peppered black & gray with brown highlights
Where Lost:  Burson, Lake Commanche
When Lost:  11/11/12
Animal Name:  Merl
Comments/Additional Info:  Green collar, neutered, friendly but shy, loves to round cattle but not trained, family pet and dearly missed by grandchildren. "Where's Mer, grandpa?"
Contact:  Alan at 209-224-4849
_____________________________________________________
FOUND
Breed:  Dog – Black Lab
Gender:  Male
Appearance/Description:  Black, white tuft on chest
Where Found:  Valley Springs, Jenny Lind/Burson Area
When Found:  12/1/12
Animal Name:  Unknown
Comments/Additional Info:  The person that found him brought him to me to foster until she could find owners. Loving, intelligent, easygoing pup.
Contact:  Melissa at 209-772-1718
_____________________________________________________
LOST
Breed:  Cat – Domestic Shorthair

Gender:  Male
Appearance/Description:  Orange & white tabby, all-white underbelly & legs, orange back & head, small-framed cat, neutered
Where Lost:  Candy Rock Rd./Hunter Dam Rd., Hathaway Pines
When Lost:  11/6/12
Animal Name:  Mo
Comments:  Please help Mo find his way home.  He is our Baby Boy, we love him so much!
Contact:  Annette at 209-795-0122
_____________________________________________________
LOST
Breed:  Cat – Domestic Shorthair
Gender:  Female
Appearance/Description:  Light orange tabby with yellow eyes and leopard markings
Where Lost
:  Copperopolis
When Lost:  10/2/12
Animal Name:  Lily
Comments/Additional Info:   Had a hot pink collar on when last seen.  She is about 5 months old and slightly thin in build. She can be very feisty and playful.
Contact:  Janaye at 209-605-7270
_____________________________________________________
FOUND
Breed:  Cat – Domestic Shorthair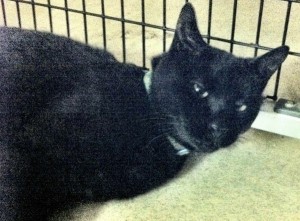 Gender:  Female
Appearance/Description:  Black w/ small white patch on belly/chest
Where Found:  Valley Springs, near Garner/Conner Dr.
When Found:  9/1/12
Animal Name:  Unknown
Comments/Additional Info:  Cat has an unusual dental problem. If you're the owner, please confirm by identifying her dental abnormality.
Contact:  Rachel at xxxpinkadoodlexxx@yahoo.com
_____________________________________________________
LOST
Breed:  Dog – Jack Russel Terrier/Chihuahua mix
Gender:  Female
Appearance/Description:  Tan, black snout and white chest, brownish tummy
Where Lost:  Gardner Lane area, Angels Camp
When Lost:  8/23/12
Animal Name:  Brandie
Comments/Additional Info:  No collar or ID
Contact:  Eileen at 209-736-2466
_____________________________________________________
LOST
Breed:  Cat – Domestic Shorthair
Gender:  Female
Appearance/Description:  Multicolored tabby; attractive markings
Where Lost:  Chumash Circle, Dorrington
When Lost:  July 1, 2012
Animal Name:  Lily
Comments/Additional Info:  Nice cat, friendly. She is wearing a collar with her name and phone number. She is microchipped. If found, please return her. We love her and miss her.
Contact:  Susan Dietz at 408-440-8281 or 408-455-4915 (cell)
_____________________________________________________
LOST
Breed:  Cat – Domestic Longhair

Gender:  Female
Appearance/Description:  Grey with white chest, white knee-high socks, white around nose, and yellow eyes
Where Lost:  Valley Springs, Hillvale, Hillvale Ct., Burson Rd. area
When Lost:  June 23, 2012
Animal Name:  Bebe
Comments/Additional Info:  She is 12 years old
Contact:  Cari at 209-772-3623
_____________________________________________________
LOST
Breed:  Cat – Domestic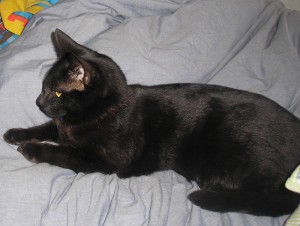 Shorthair
Gender:  Female
Appearance/Description:  Black
Where Lost:  She was picked up by someone near North Main St. in Angels Camp, and was let loose in the Copperopolis area, so she is now far from home and was last known to be in the Copper Cove area near Cheyenne Dr.
When Lost:  May 2, 2012
Animal Name:  Annie
Comments/Additional Info:  She is a young, blac
k cat.  She was wearing  a pink collar with rhinestones when she disappeared. We got a call from someone who had picked her up thinking she was dumped.  They took her to Copperopolis and let her go outdoors and she disappeared from sight, but might still be in the area.  She is microchipped!  PLEASE help find this beloved cat.
Contact:  Caroline Schirato at 209-743-8334