Thank You, Animal Adopters
What a difference a loving family and a new home can make to a pet's life. These are photos sent to us from pets' new owners after their adoption. Thank you, adopters, for making room in your homes and your hearts for them.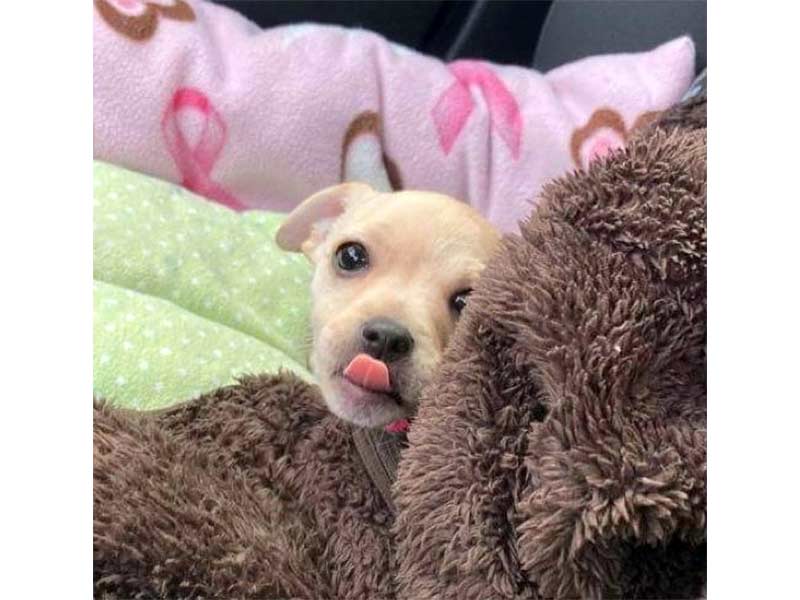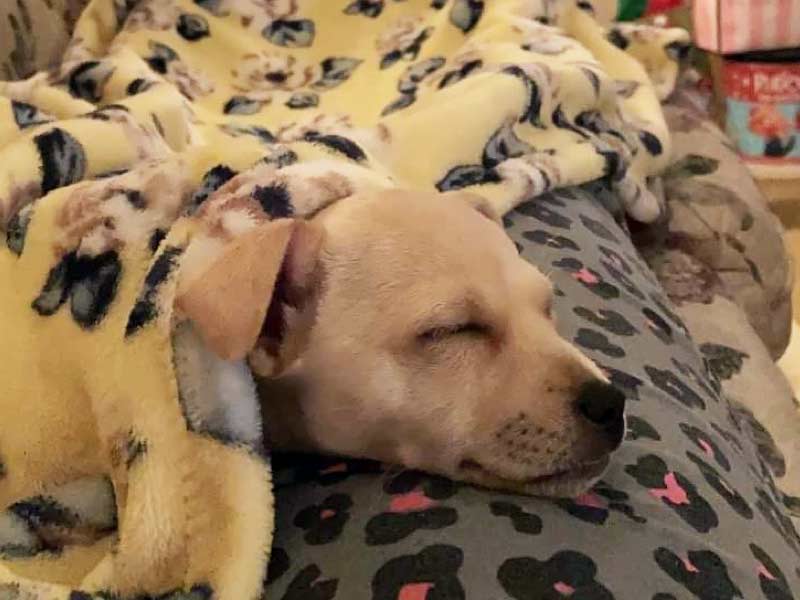 Bonbon at home December 2020
Bonbon at home December 2020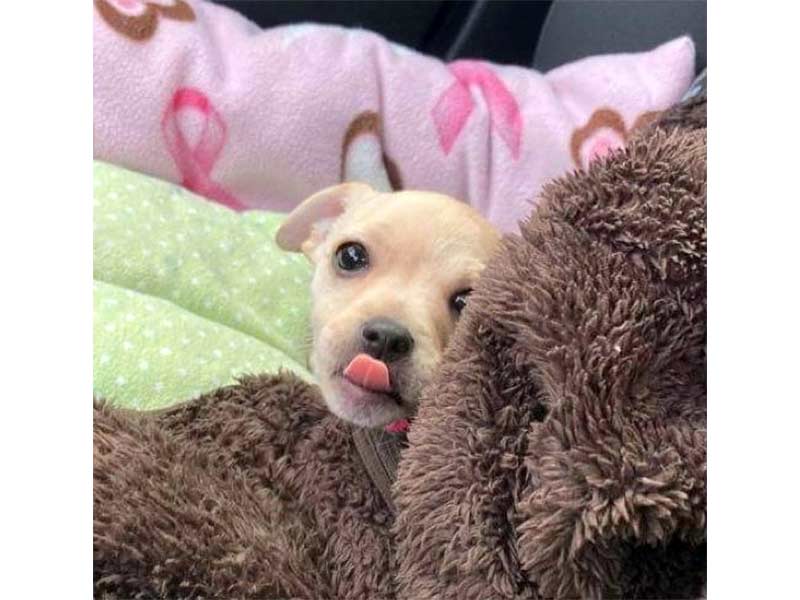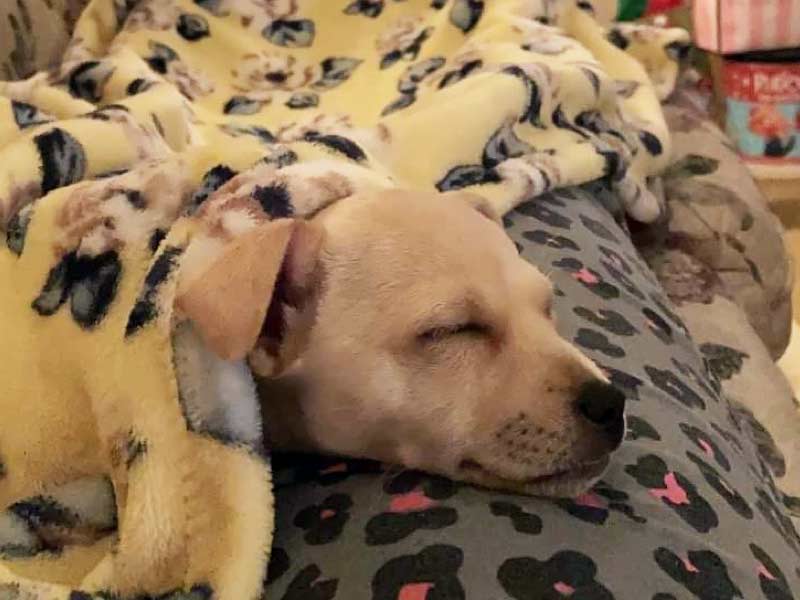 Bonbon (formerly Holly), adopted from us a couple weeks ago, is already utterly loved in her new home.
"She's been quite a joy and is doing great on potty training. Bonbon is so much fun to have around and completely adorable. So cuddly!" ❤️🐾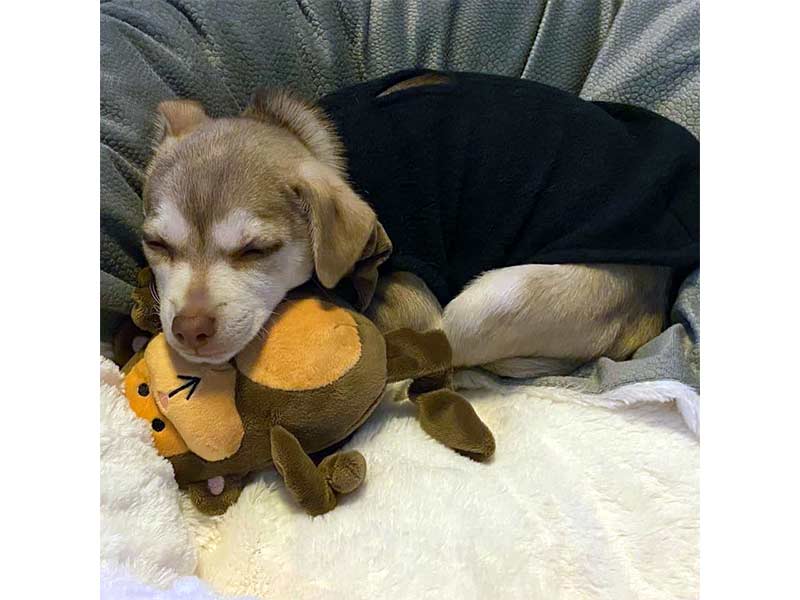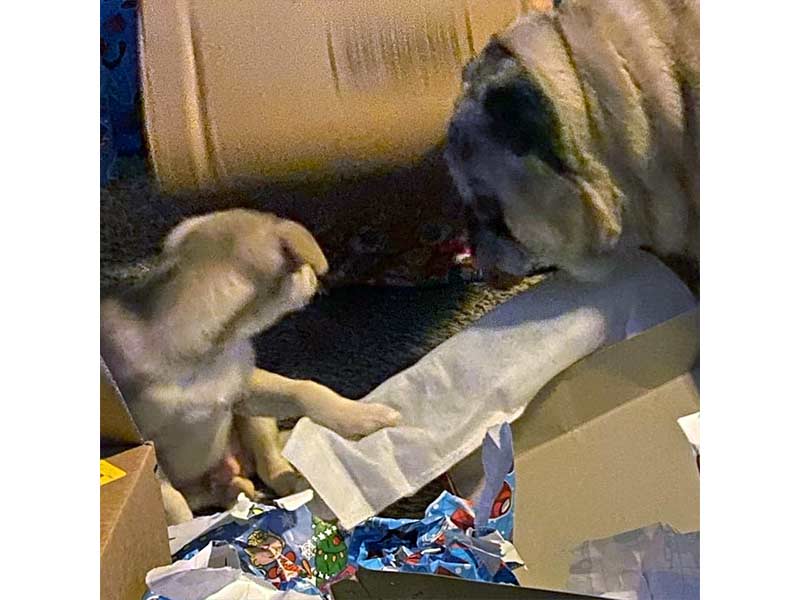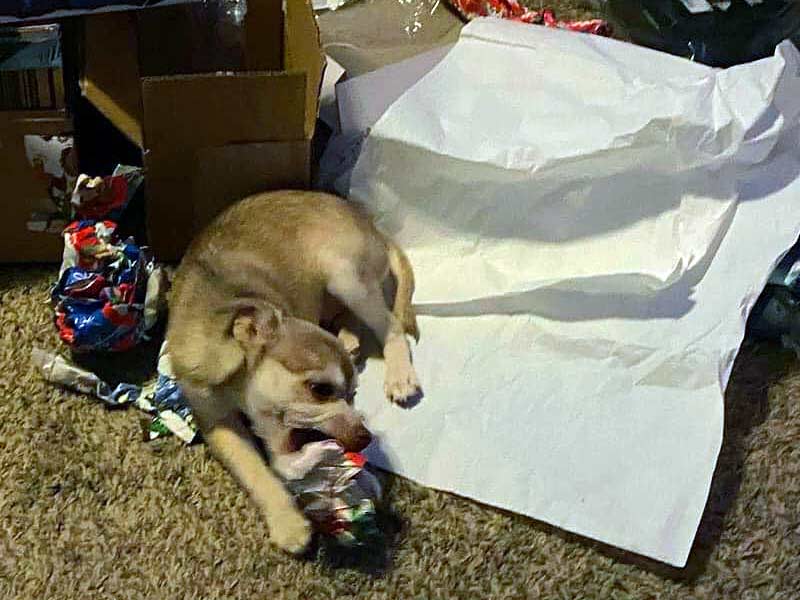 Moose at home December 2020
Moose and Oliver at home December 2020
Moose playing with wrapping paper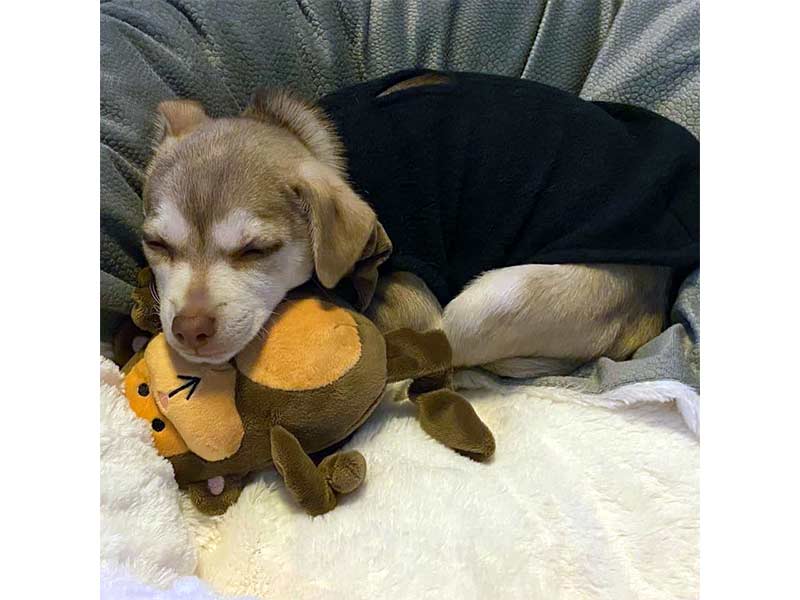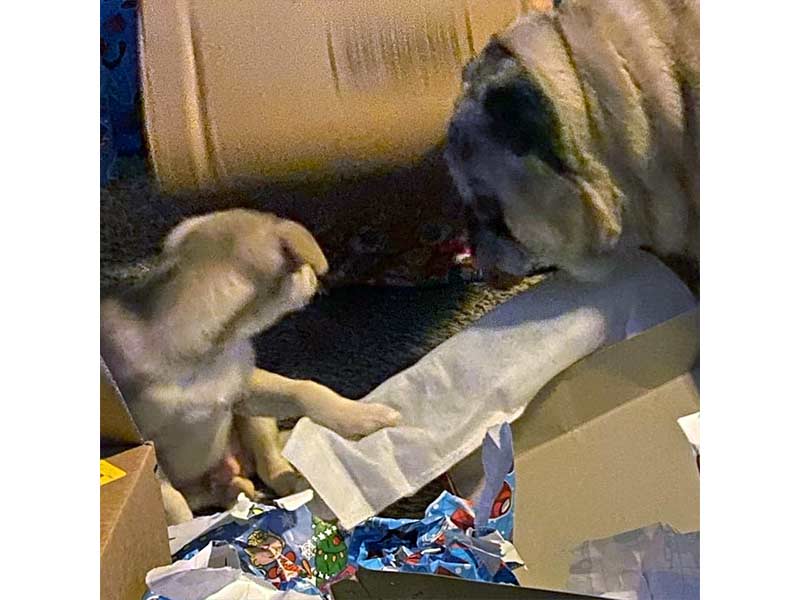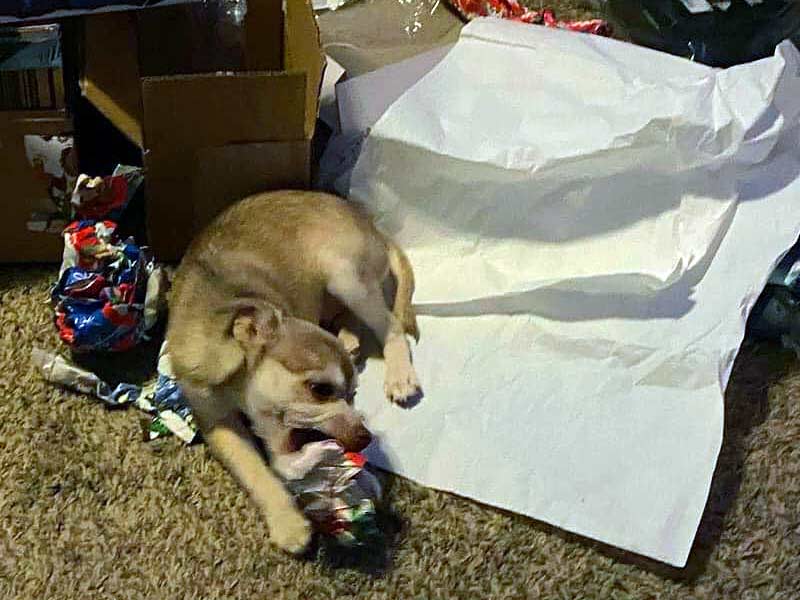 One of the cuties adopted last week (Goose, now named Moose) thoroughly enjoyed his very first Christmas with his family in his new home. ❤️🐾
We had to have one of kitten Sparrow's eyes removed at just a few weeks old due to a previous injury. We later adopted her to a home with other special needs pets:
"Our one-eyed babies have become the BEST of friends. Thank you again for Sparrow. We adore her, and she completes our family perfectly." ❤🐾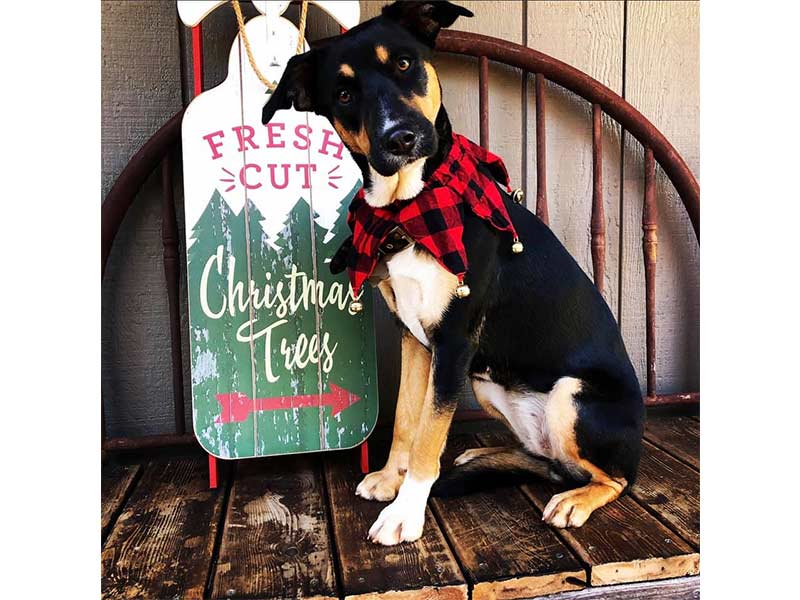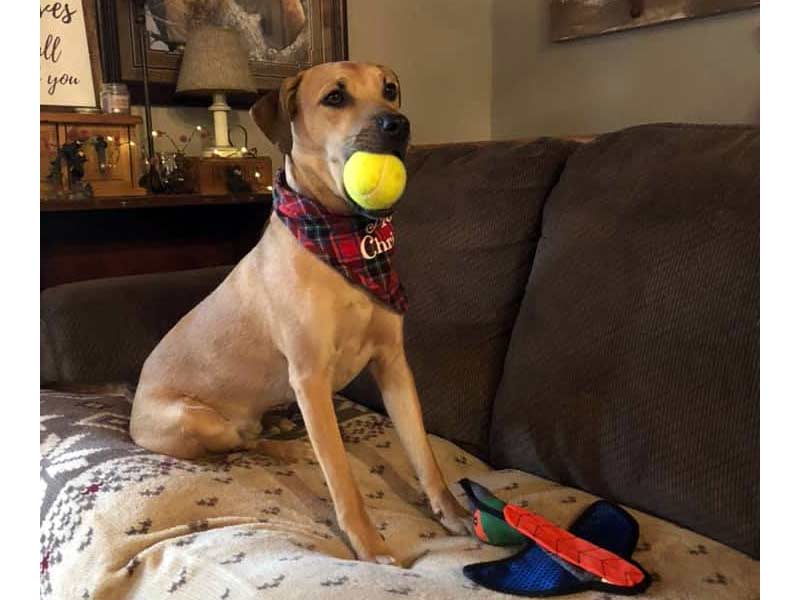 Cash ready for Christmas 2020
Cash's housemate Birdie ready for Santa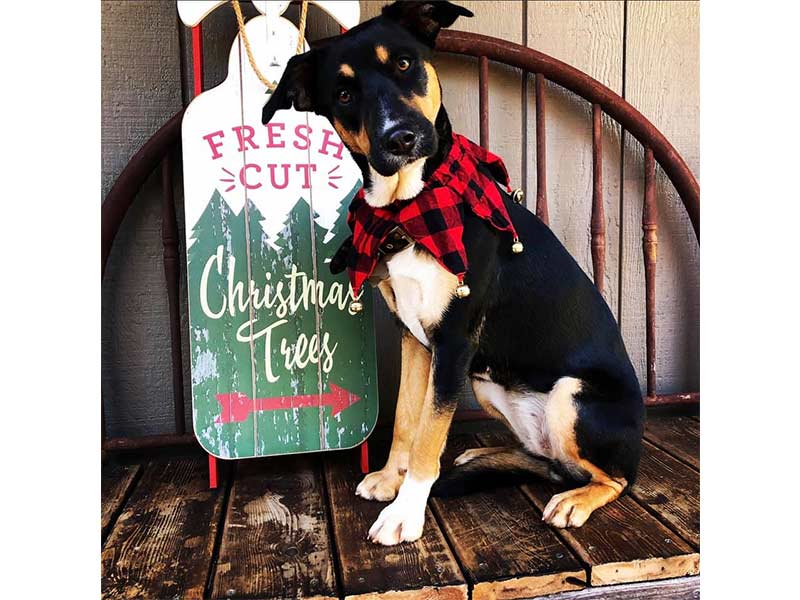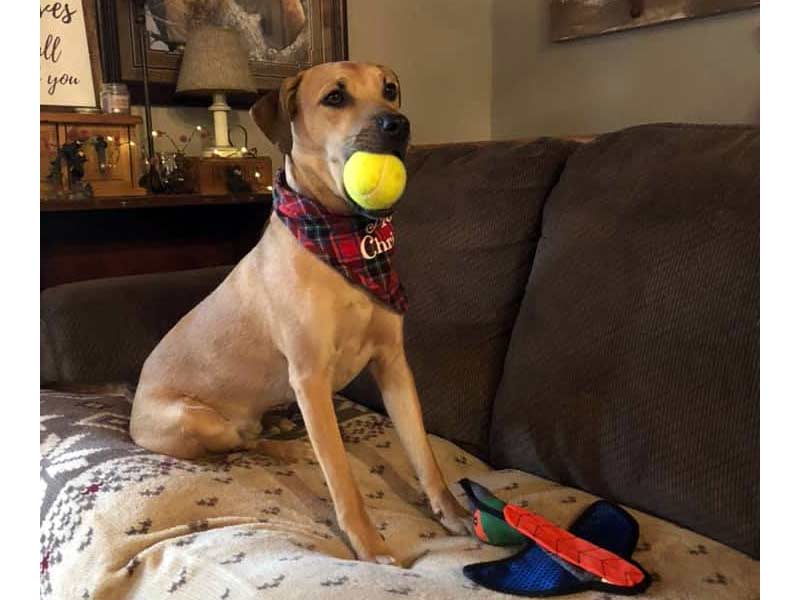 Cutiepie Cash, adopted from us in 2019, is oh-so-ready for his visit from Santa tonight, along with his partner Birdie! Have your pets been naughty or nice this year? 🌲🐾
"I thought I would give you an update on Thor, since in a few days it will be one year that I adopted him. Thor was 12 weeks old and 12.5 pounds when I adopted him. Today he had his one-year checkup with his vet for shots, etc. He is now 71 pounds!
"What a character he is! Thor loves his routine of a 6 a.m. walk with my daughter each morning. I retired from a 30-year job at the end of January 2020 so we have become daytime buddies, hanging out together. In addition to at least three long walks per day, he loves his backyard which is where he and I hang out on nice weather days.
"Thor loves people! When we have a visitor he gets excited to greet the people. His best friends are the two dogs next door, whom he has been taking walks with since the day after I brought him home.
"We all love Thor so much and are happy that he is in our life. Thank you for everything that you do to help animals." ❤🐾
Seven-year-old Callie, adopted recently, has settled right in to her new home. She sounds like a duck/monkey hybrid demanding treats!
"We just wanted to give you guys an update on "Luke Skywalker," now Bocephus (aka Bo). He has been such a blessing and has brought us such joy and laughter through all these hard times in 2020. I encourage everyone to bring a pet into their life during these times if they can." ❤️🐾
A sweet happy ending report on gorgeous German Shepherd Alpha:
"Here is a picture of Alpha (right) with our other dog, Tubbs. Alpha has settled well into our home, even getting used to the cats. He is such a sweet boy who enjoys running all over our property and truck rides in the passenger seat.
"He was a great addition to our family!" ❤🐾
Gorgeous Odie (now known as Jet) was…well, a bit of a handful when he was in our care. He landed in the PERFECT home, where they're dedicated to teaching this rambunctious boy how to be a great family member.
"Jet is no longer a wild child. He's learning so fast. We take walks, and he knows the names of six toys. His favorite game is Tug.
"This blanket is his designated place while he's inside watching TV with us. He likes seeing dogs the best. Thanks for saving him for us." ❤️🐾
"Milo (was Grady) is definitely full of it, very stubborn sometimes, and super sweet and smart. He loves everyone, especially my grandchildren. They run until they're ready to drop! He absolutely loves playing ball and his walks. Those feet of his are looking pretty big and he is growing — and learning — fast!" ❤️🐾
And another of the Aussie mix pups is checkin' in!
"I adopted Casey (now Eddie, short for Edwina) about a week ago. I wanted to send this picture of Eddie enjoying a little playtime in the sun today.
"She's been getting all the compliments from people when we're out and about in Sacramento (which is limited while she's still not fully vaccinated).
"She's got a lot of energy and spunk, haha!" ❤️🐾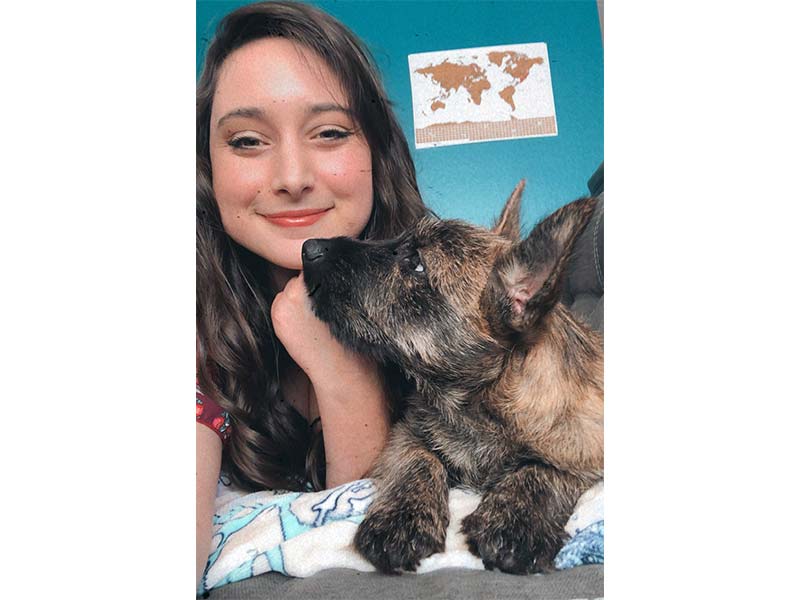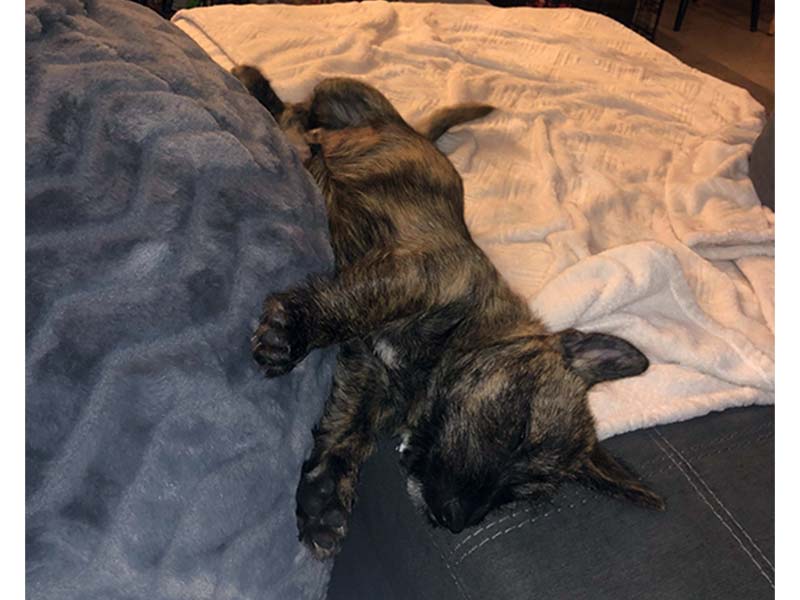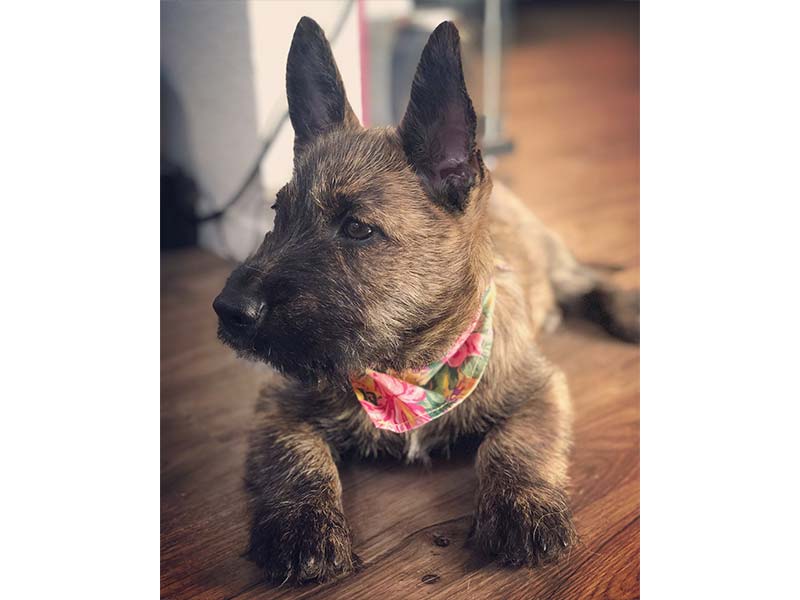 Maui the dog at home September 2020
Maui the dog at home September 2020
Maui the dog at home September 2020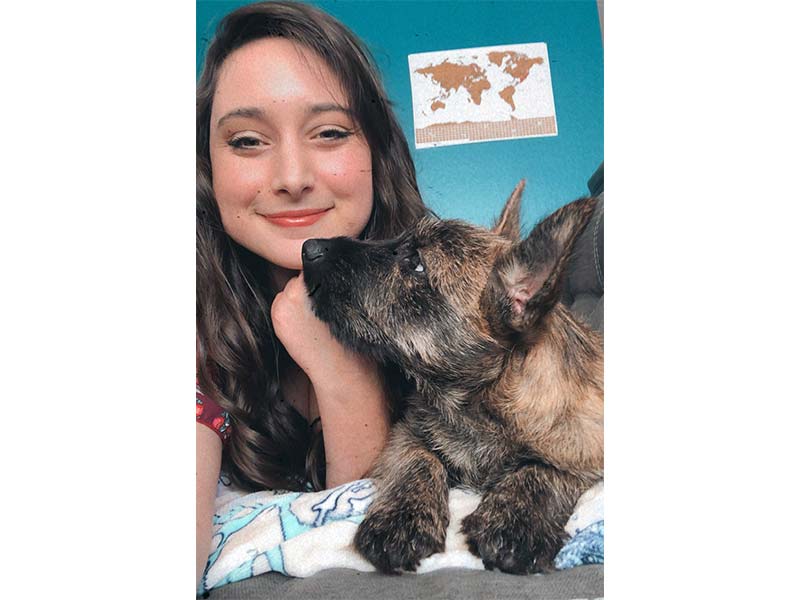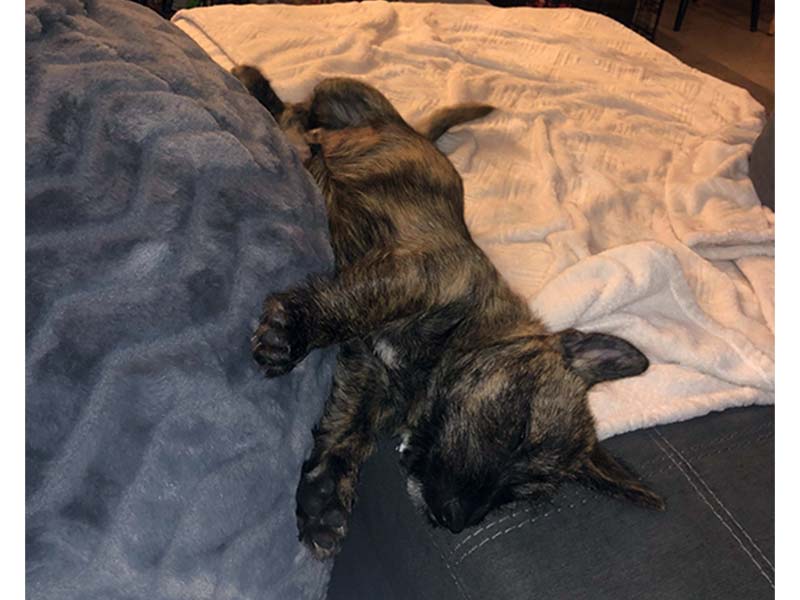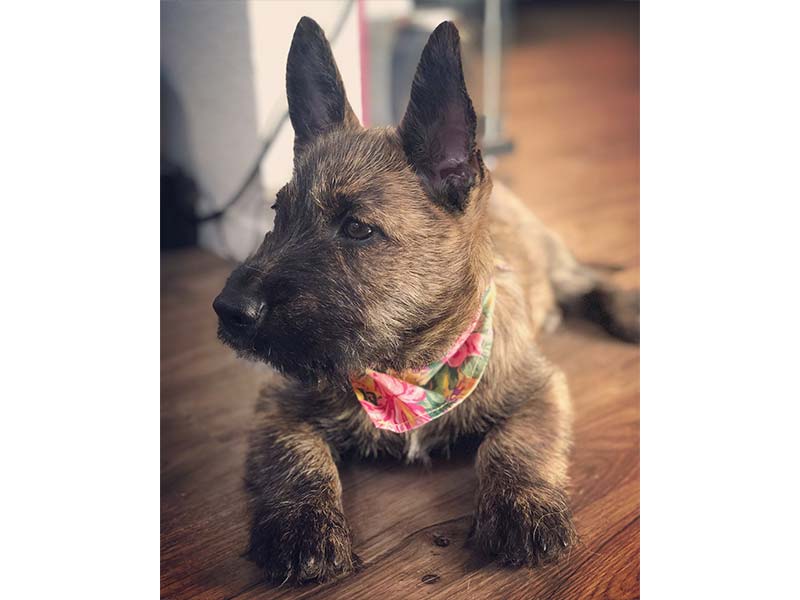 "My husband and I adopted the puppy previously known as 'Gus' at the beginning of July. His new name is Maui. We just wanted to give you a quick update.
"Maui is approximately 17 weeks old and seems to enjoy being part of our family. He loves to play, dig, go on walks, and is a very sociable dog. We were also surprised to find that he likes to swim! He loves the blanket and pillow that you gave to us!
"Our vet also performed genetic testing to find out his breed. Maui is 50% Scottish Terrier, 12.5% Rhodesian Ridgeback, 12.5% Australian Cattle Dog, and 25% Breed Groups (Herding, Sporting, and Terrier). As he grows, we've really noticed the characteristic wild eyebrows and beard from his Scottish Terrier side." ❤️🐾
Great Pyrenees mix Khaleesi officially adopted!
Khaleesi was with us before our COVID closure, went into foster care, and was ultimately returned after being adopted.
She has some very specific needs, and we sent her to foster with someone who's worked with her for the last month and has formed an incredible bond with her. Khaleesi is home at last! ❤️🐾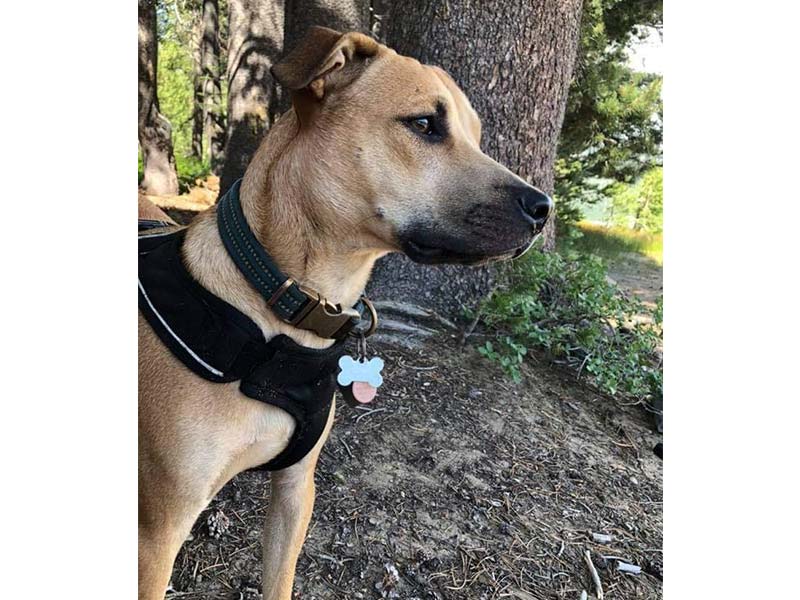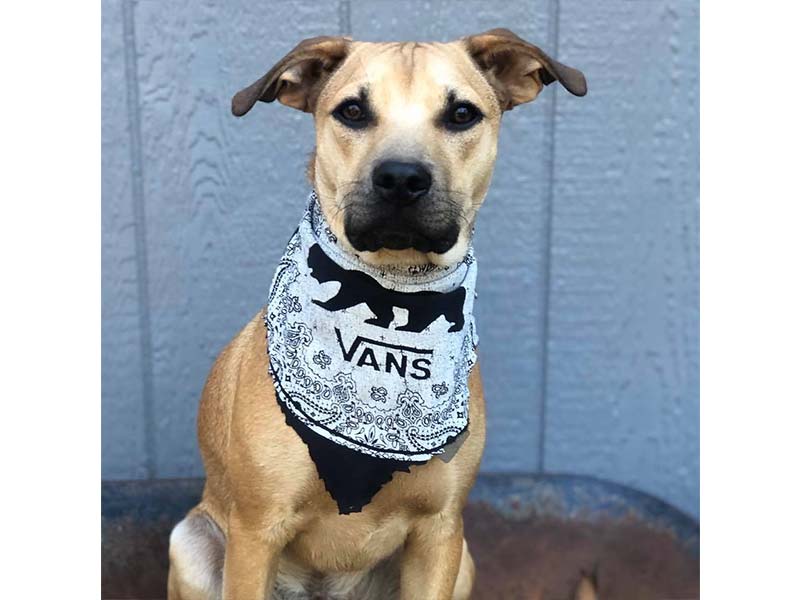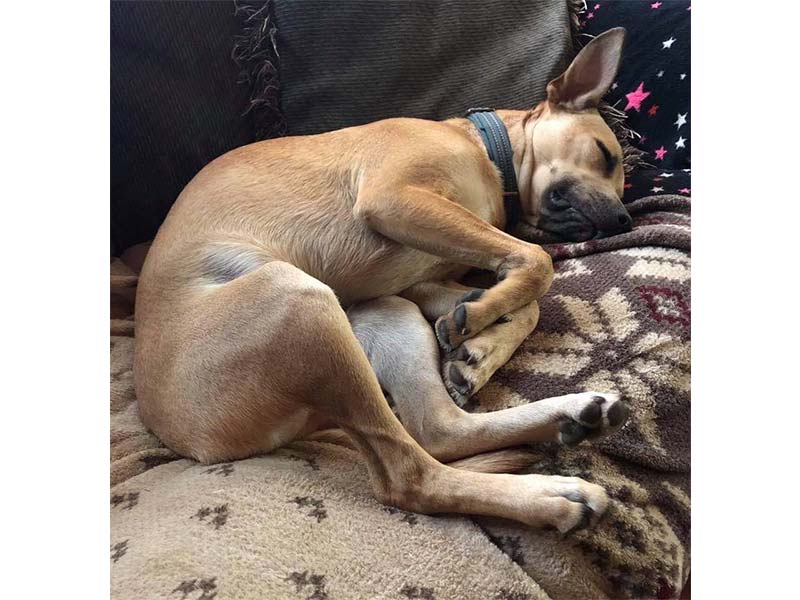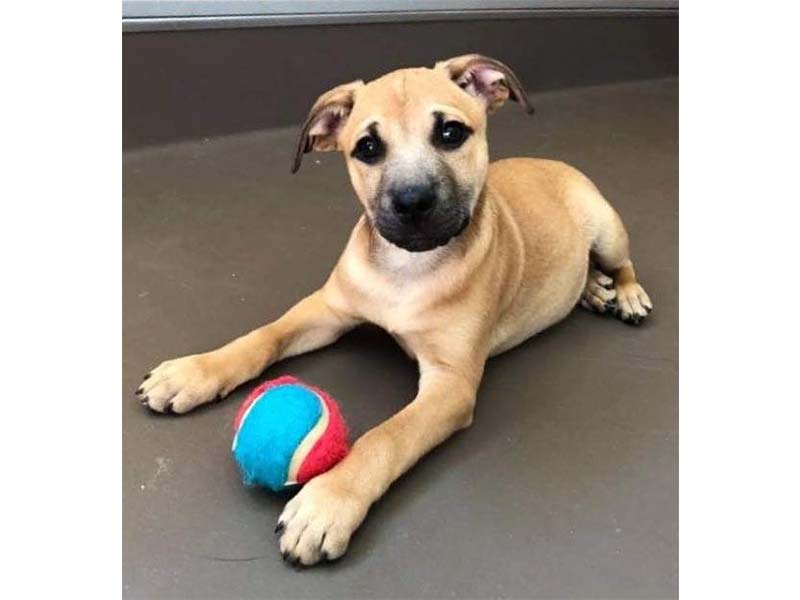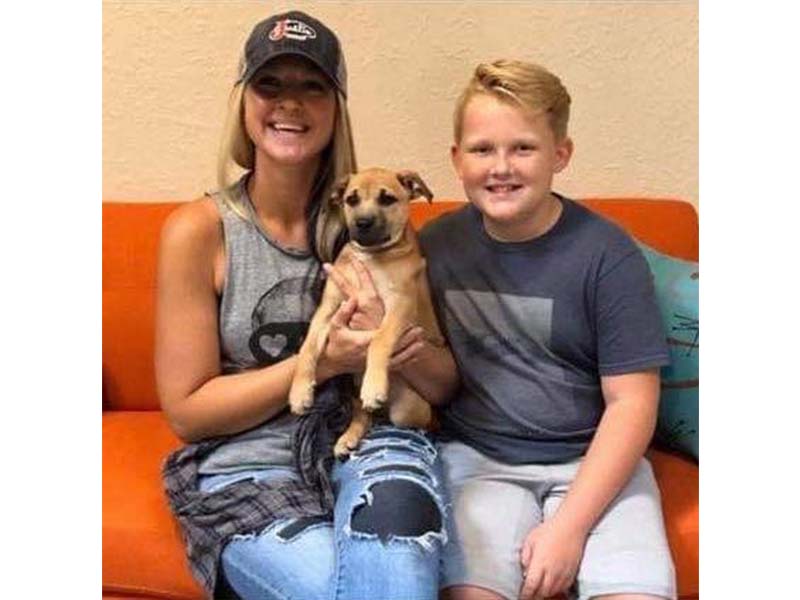 Cash dog at home - first birthday
Cash dog at home - first birthday
Cash dog at home - first birthday
Cash dog at adoption August 2019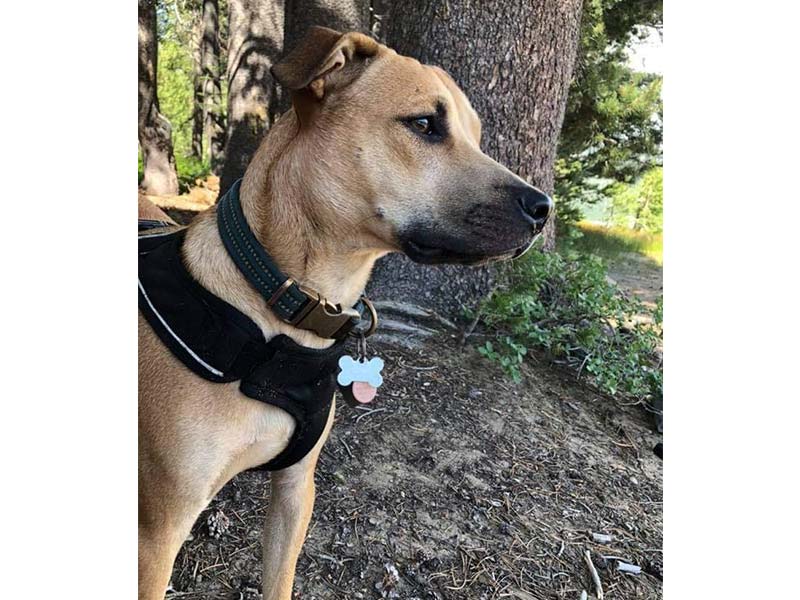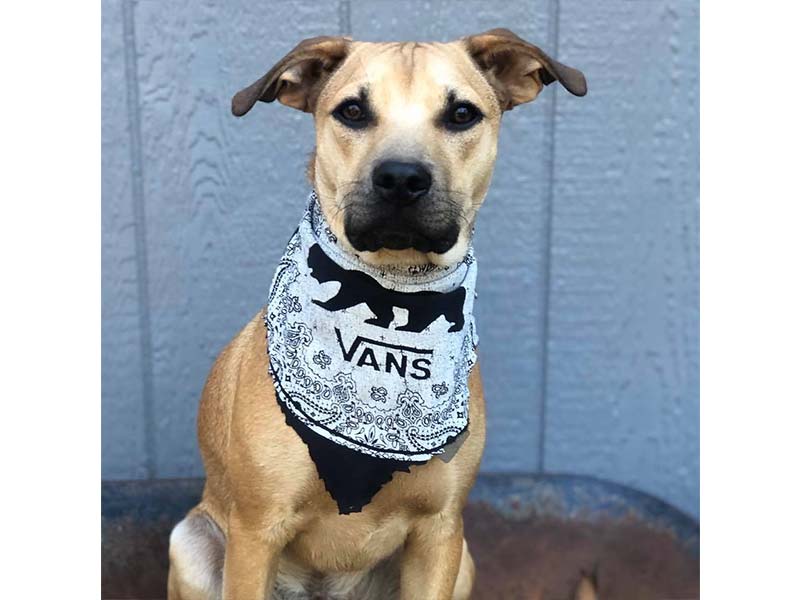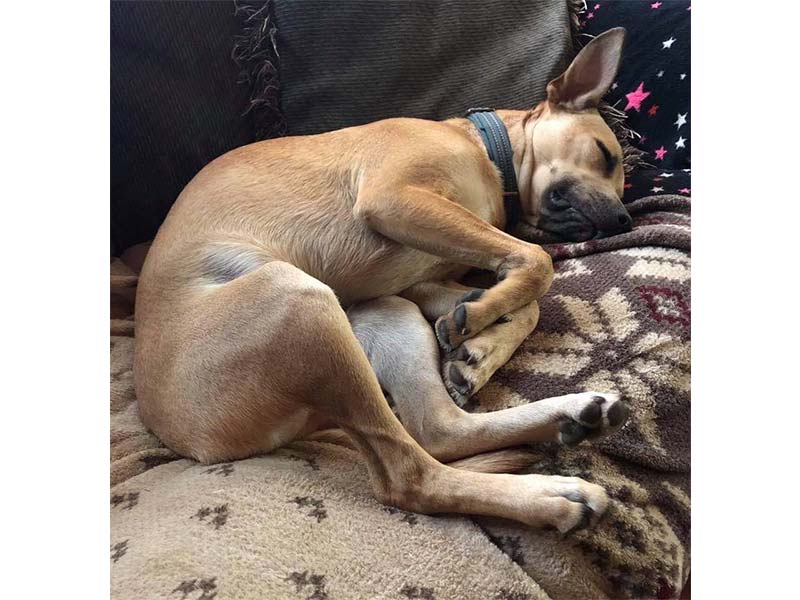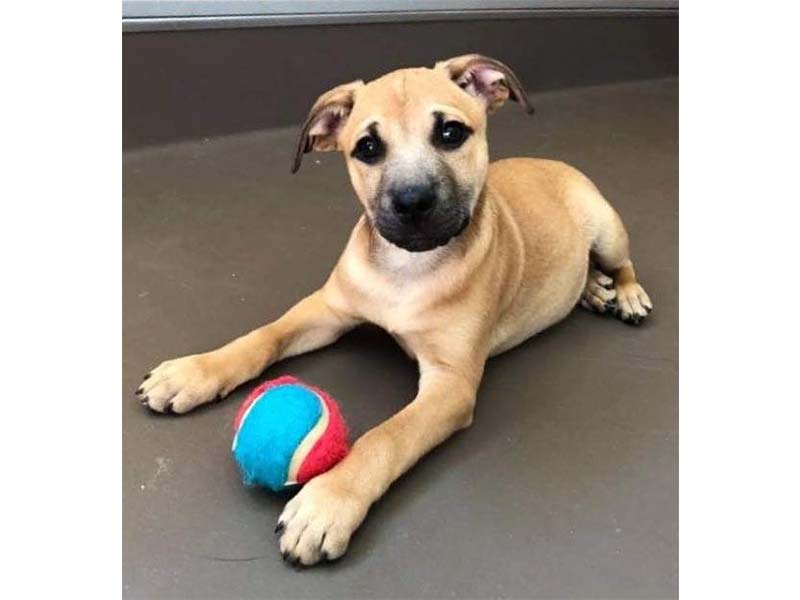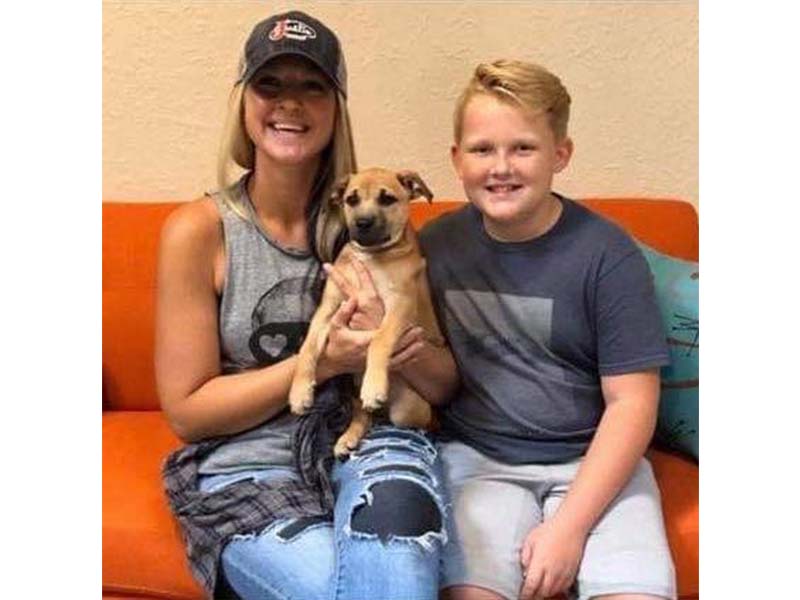 Happy birthday to Cash, adopted from us as a pup last year and living the good life with a family who adores him. "He's such a good boy! We love him so much." ❤️🐾
Sophia came into our care in spring of 2019 as a neonatal kitten with a little "hitch in her giddyup." She has deformed rear legs that cause no pain but force her to walk in an unusual manner. She was adopted one year ago by a local couple who saw past Sophia's challenges and recognized her as a complete gem.
"I wanted to let you know, we have had Sophia a year. Our baby is the love of our lives. This is the first cat we have ever had that actually is attached to her mama — not her dad! All of our other cats that we have had throughout our lives have loved my husband — she is the first to love me best!
"Sophia is quirky, sweet, crazy, and loves, loves, loves her three cat brothers. I can't say enough about her and how lucky we are to have her. We just wanted to let you know she is doing fantastic and we are beyond grateful to have her in our lives." ❤️🐾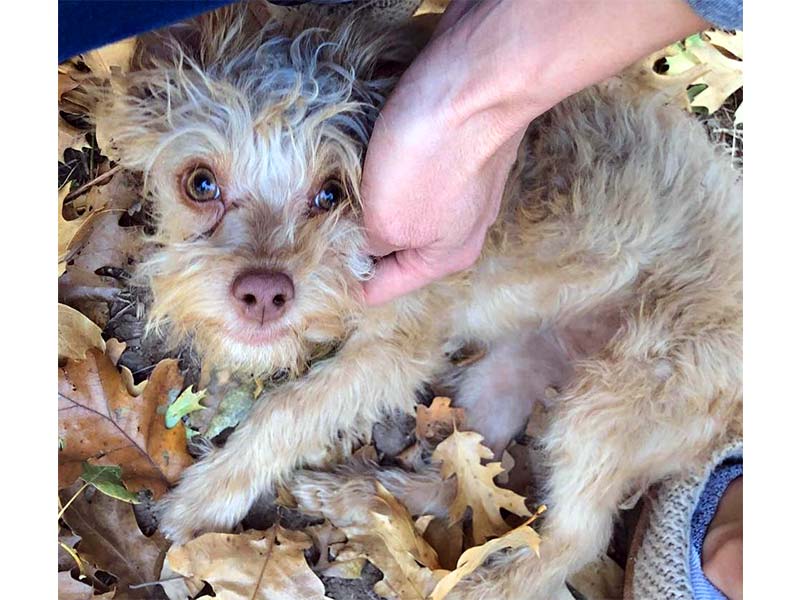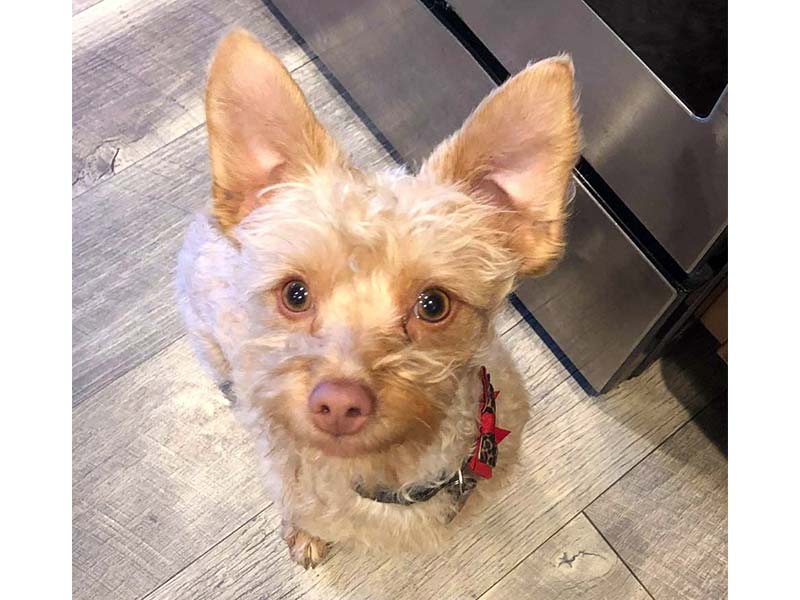 Lulu dog at home August 2020
Lulu dog at home August 2020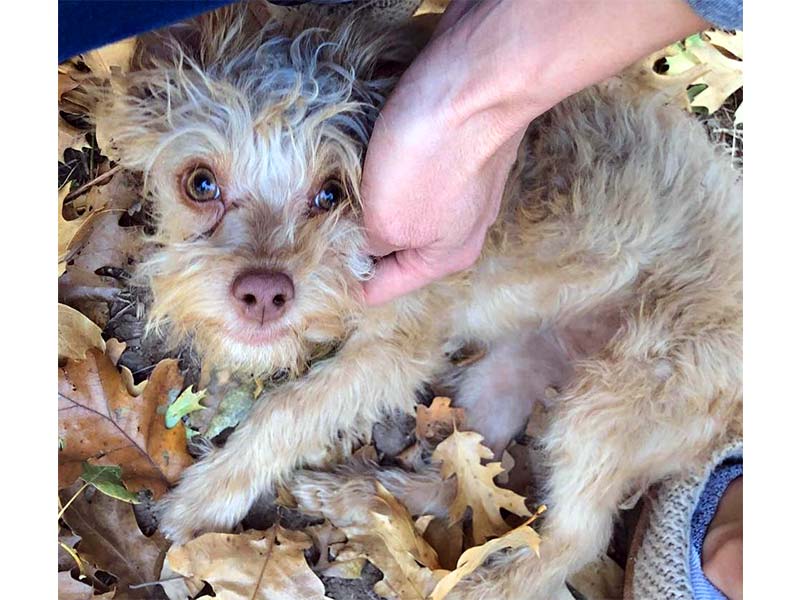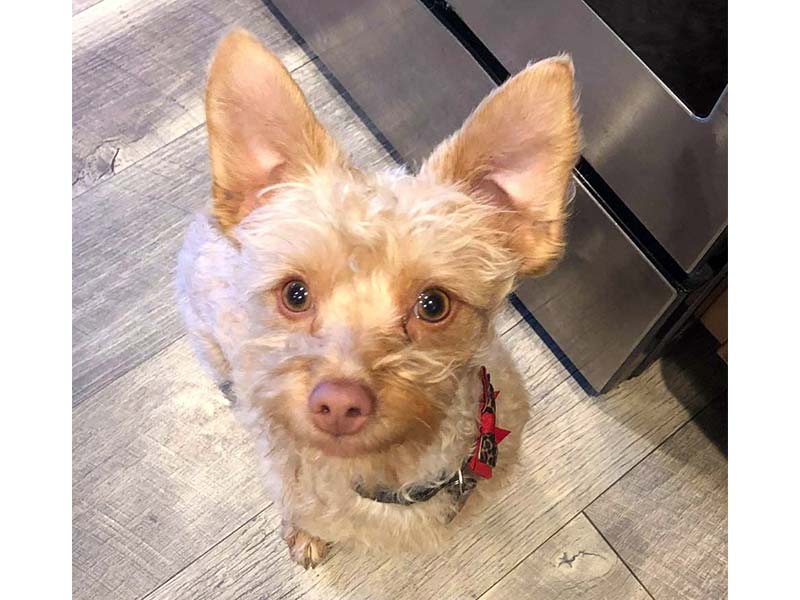 "I adopted Lulu from you back in October, and I thought maybe you guys would like an update.
"We are so in love with Lulu! She is the happiest, sweetest dog all the time. She is the little princess of this five-child, three-dog, and one-cat household. She prefers playing tag over playing with toys, and loves to run full speed around our 2.5 acre yard. She is definitely a brave little thing, who thinks she's a guard dog and often has to be held back from chasing deer.
"I wasn't sure if I wanted a small dog again after putting my fur baby down a couple years ago. I really felt like the void she left was too large to fill. Then one day I opened up Facebook and saw Lulu's little face. The rest is history. She has been the perfect little addition to our family, and we really can't imagine life without her. She's just our sweet little ray of sunshine, and she was definitely meant for us."
Haley is healthy, happy, and loving life in her new home.
"Haley loves to swim in lakes and our pool," her mom writes. "She's been in Lake Alpine and Spicer where we camped In our 5th wheel for a week. She went in our pool the day we brought her home. We had her DNA tested and she is 50% terrier and 50% Aussie." ❤️🐾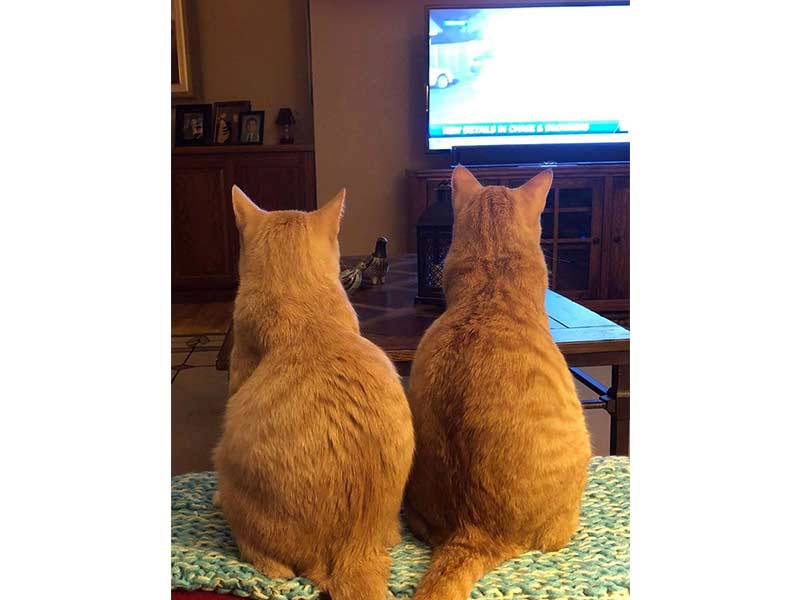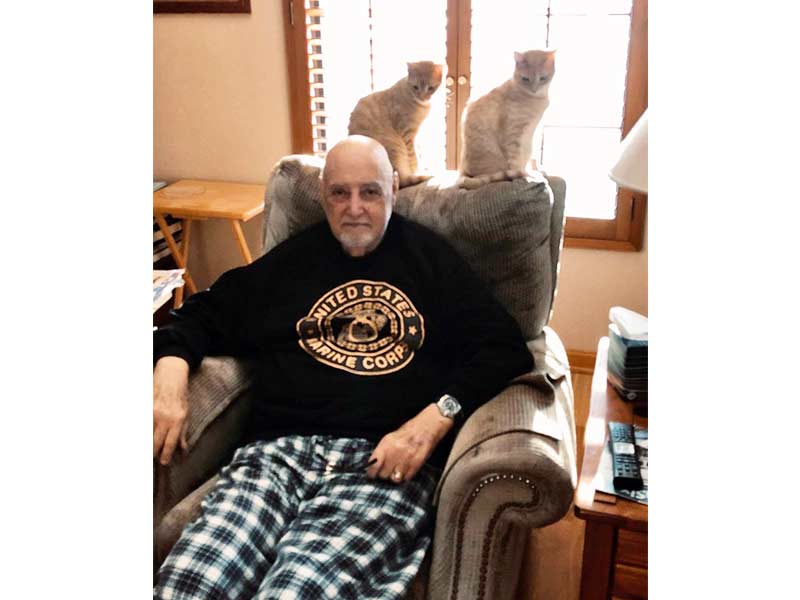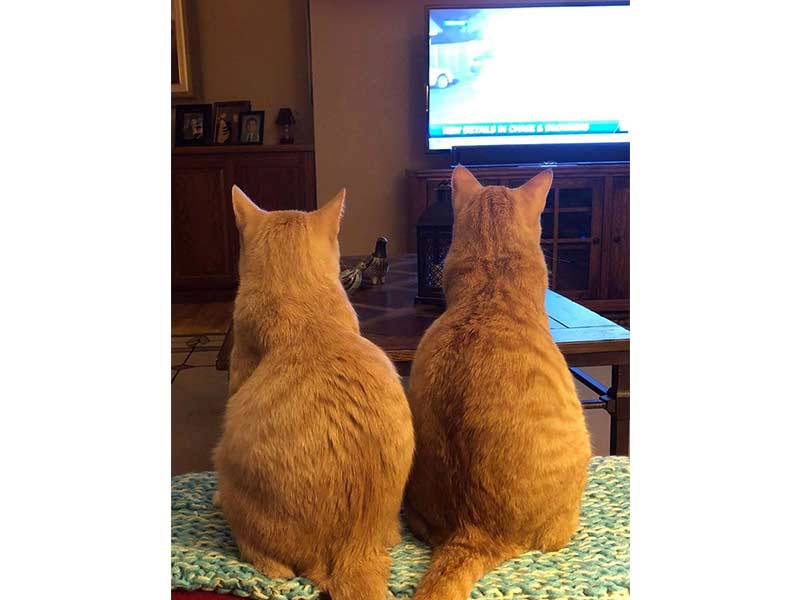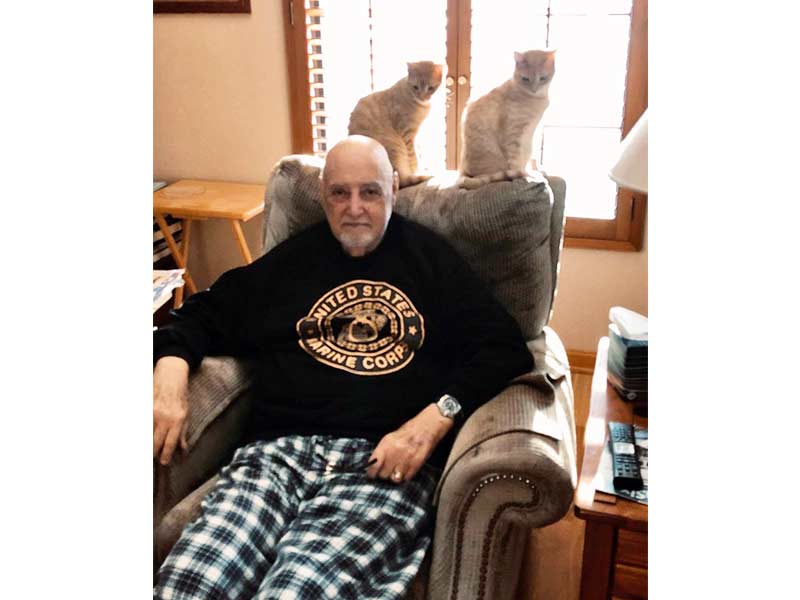 Kittens Abby and Stella were our very first Free Pets for Veterans adoptions shortly after our shelter opened in June 2019. Just over a year later, they continue to delight their family.
"They are doing beautifully, full of energy and playfulness," they write. "They bring joy to us each day. Thank you." ❤️🐾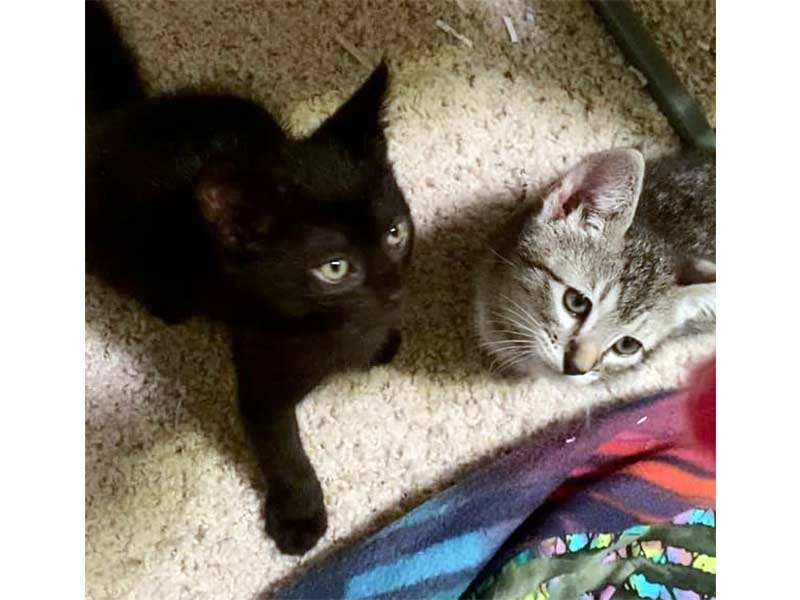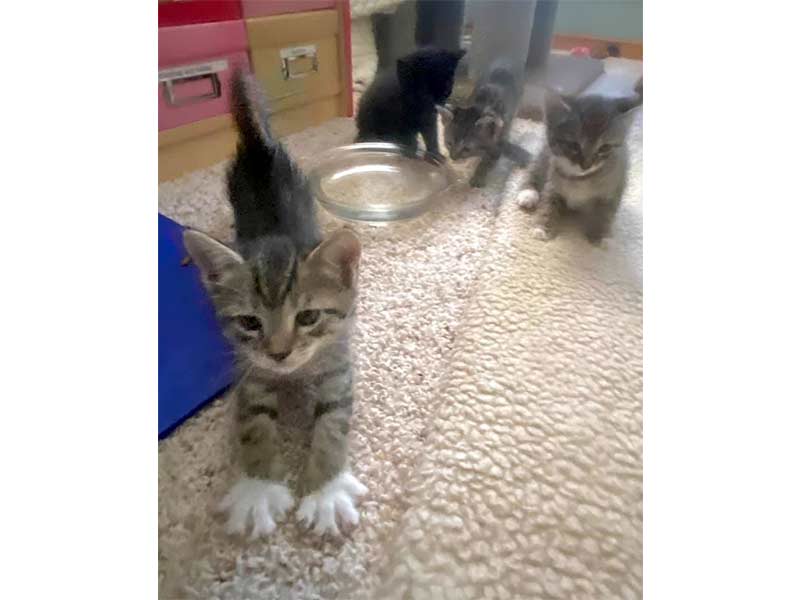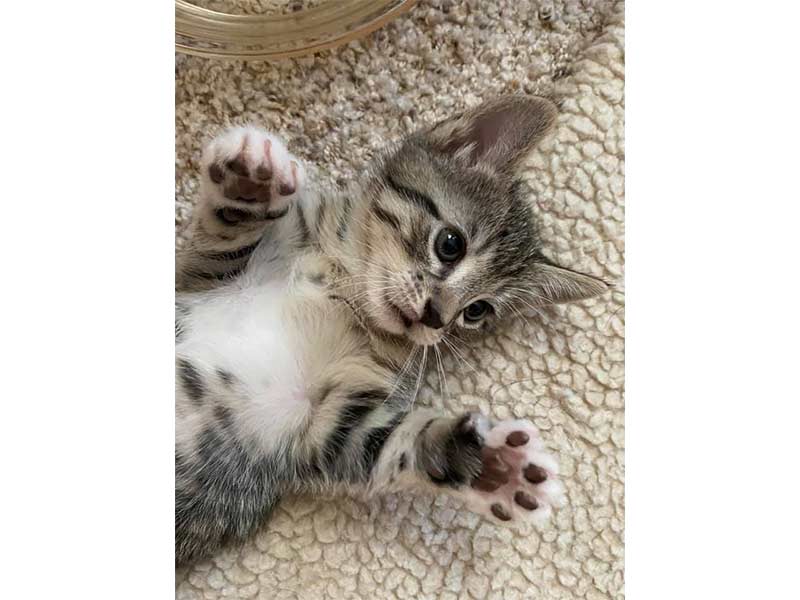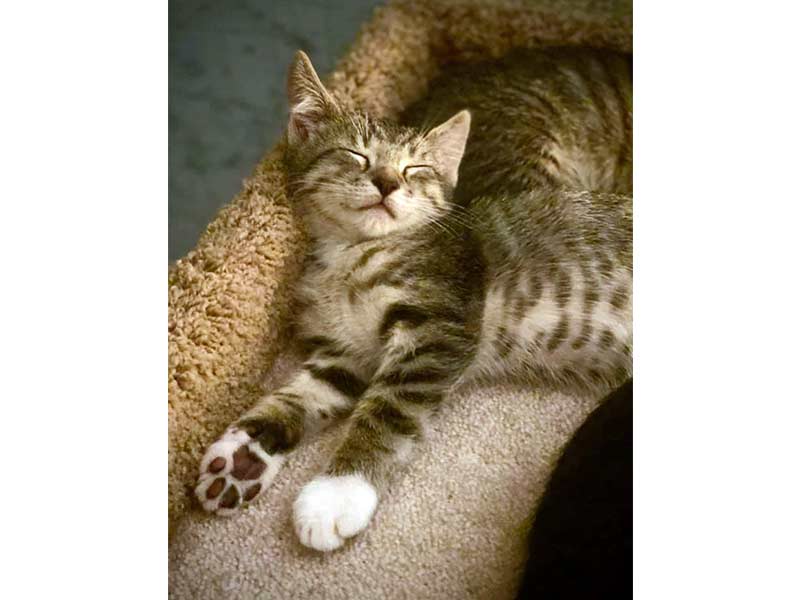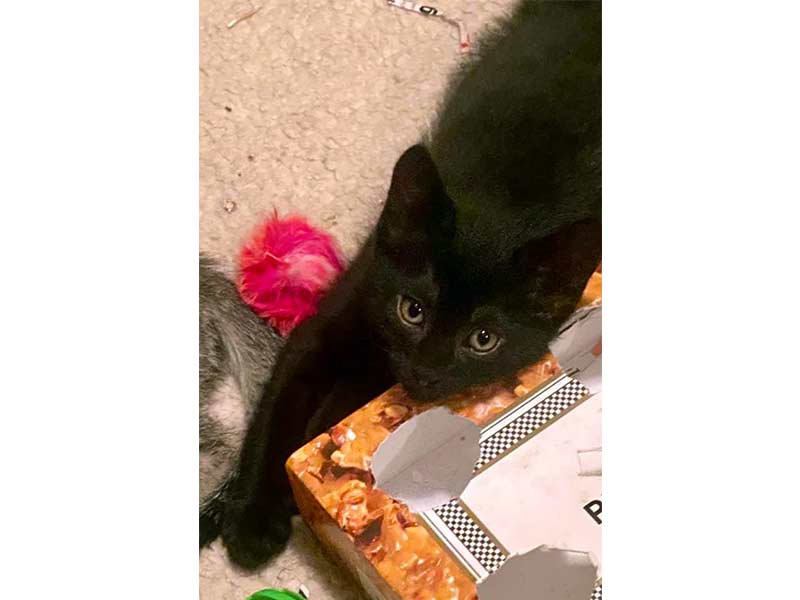 Bodie and Kicks with littermates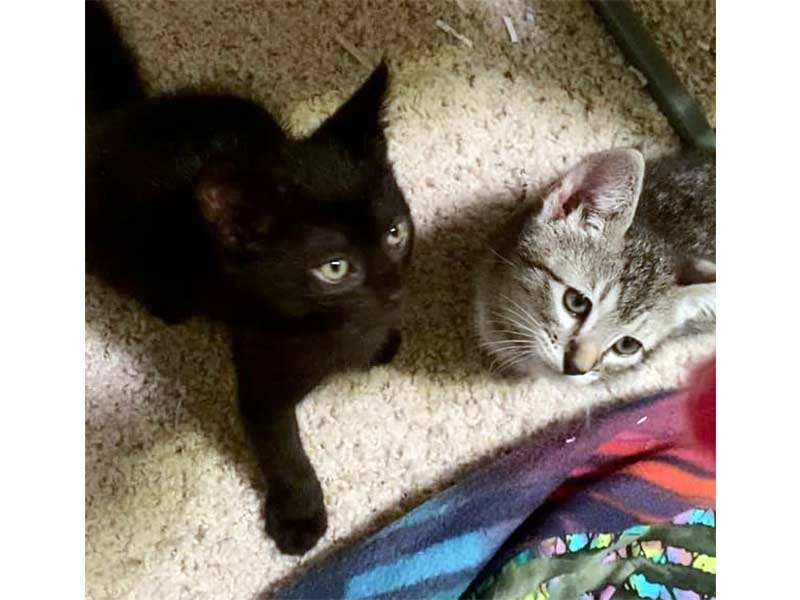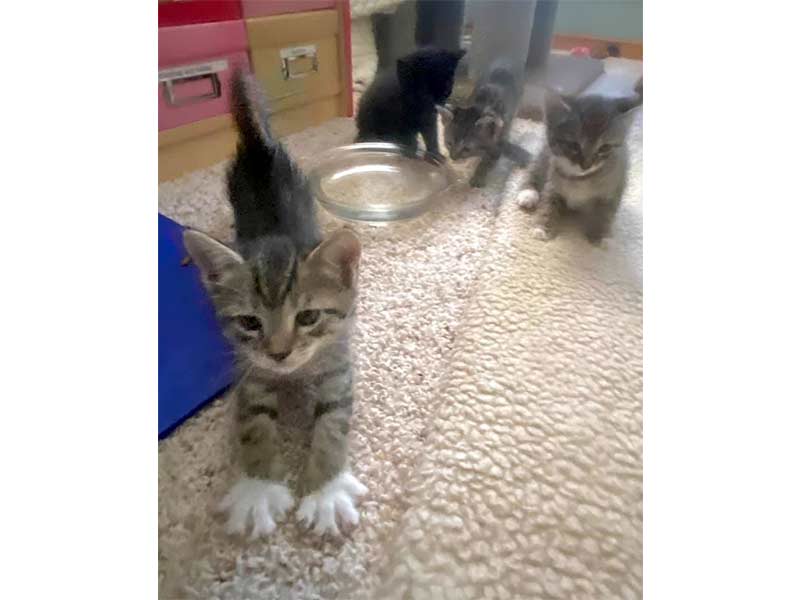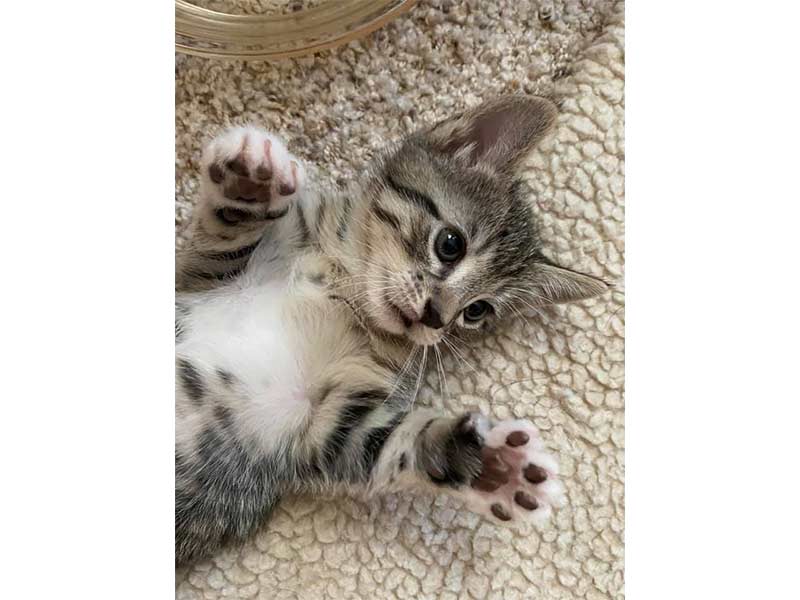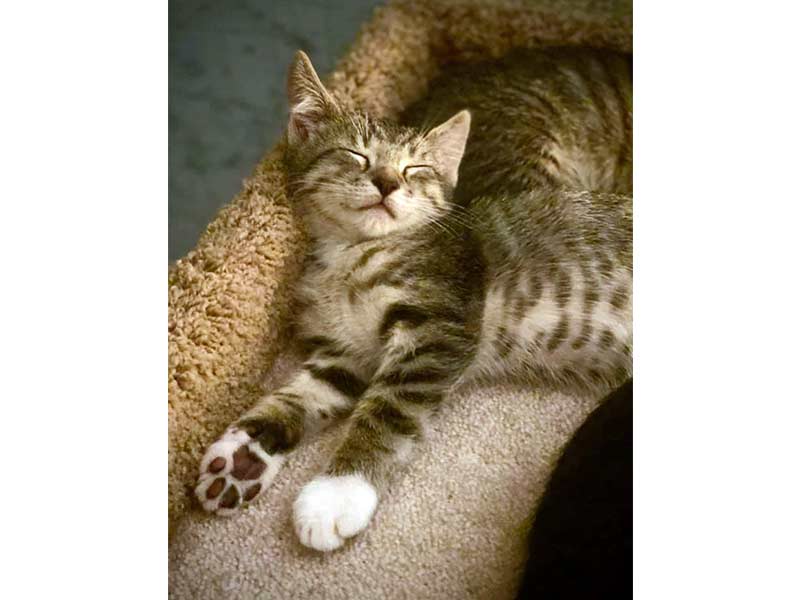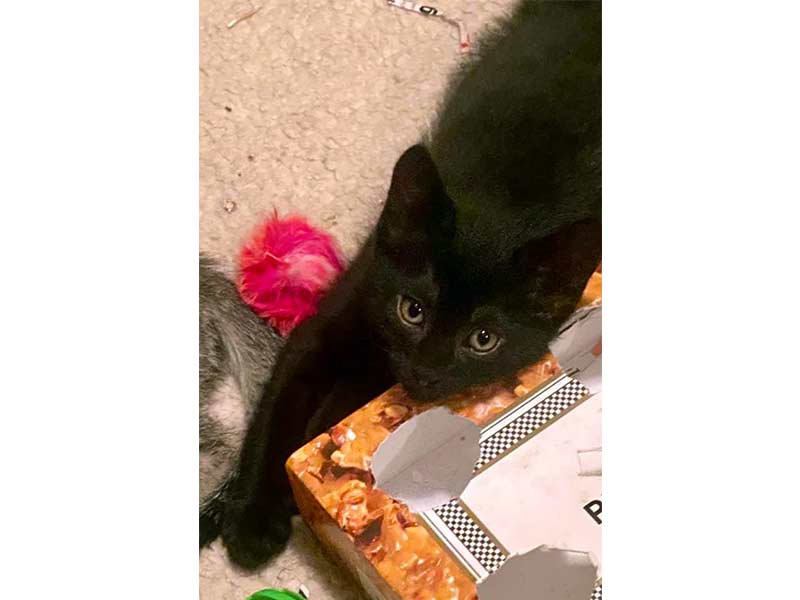 "A few pix of Bodie and Kicks for the new kittens scrapbook." ❤️🐾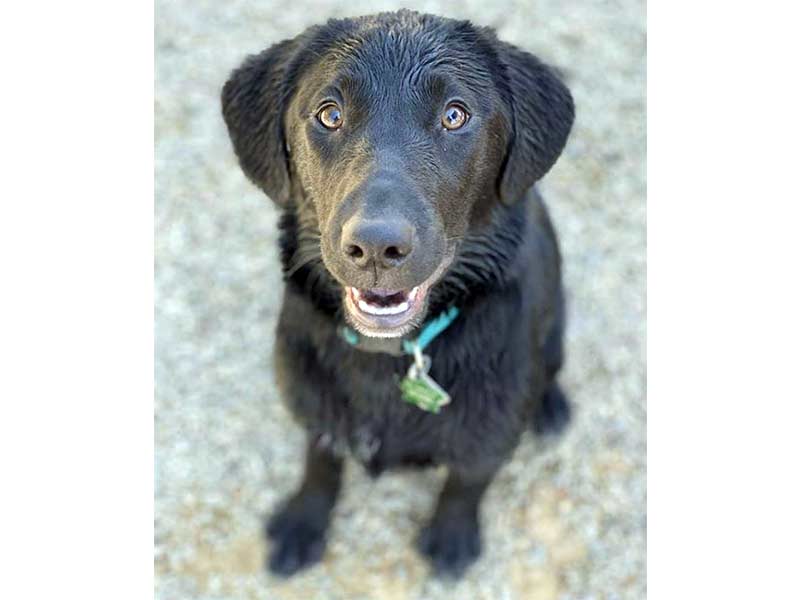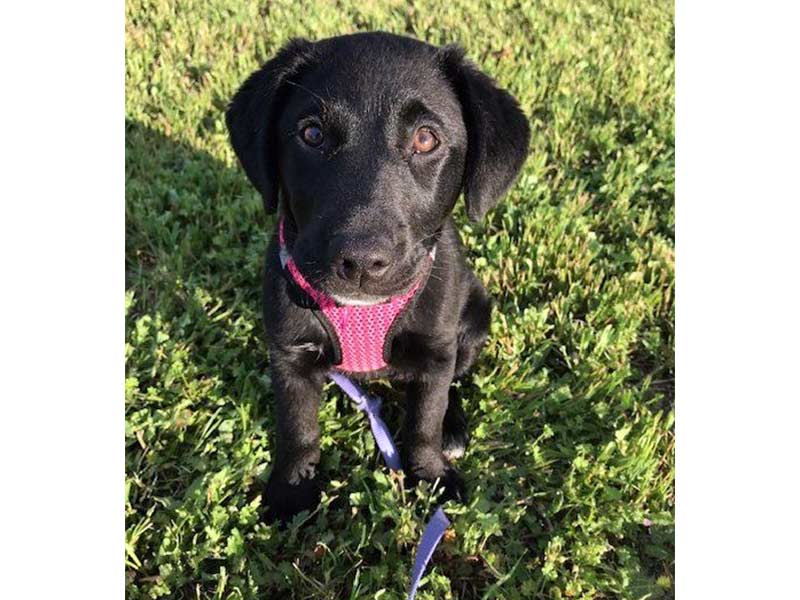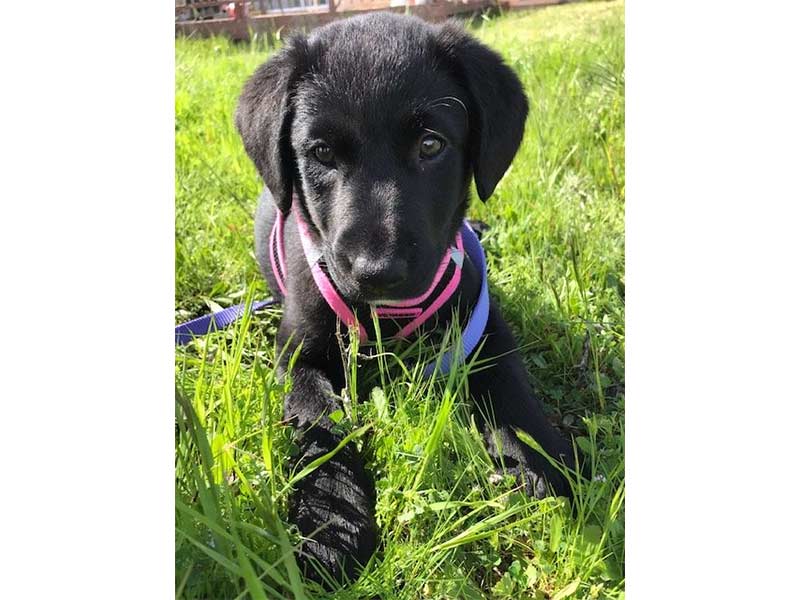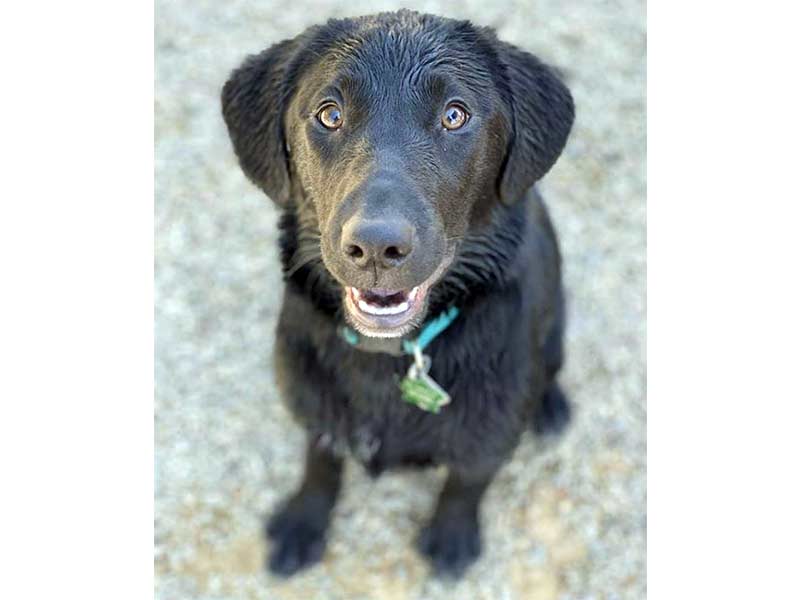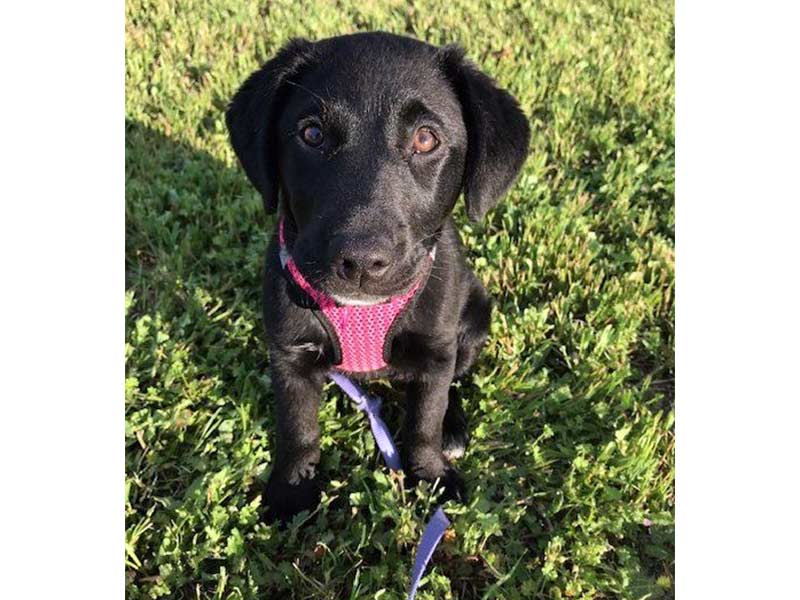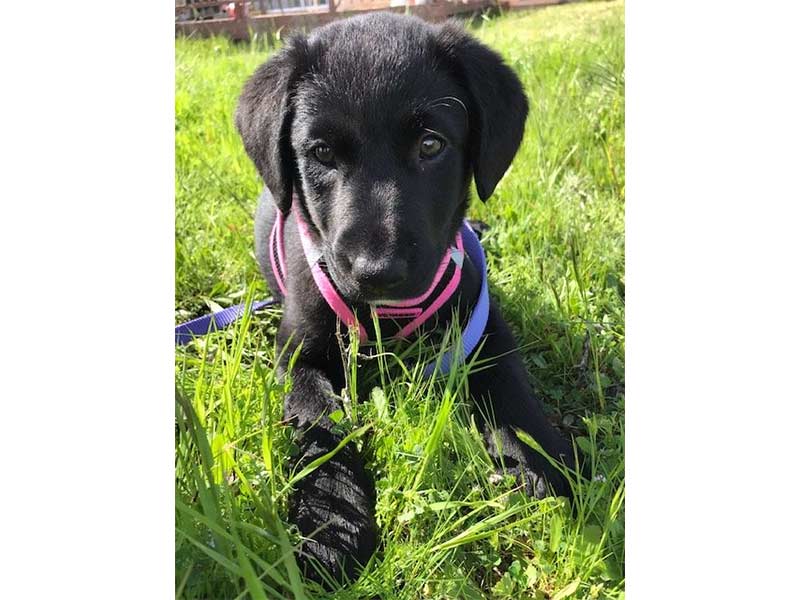 "Just wanted to share some pictures of our sweet girl. [From May, April, and March] She was part of the seven puppies (lab/border collie mix) litter. She entered our home on March 13th and our lives haven't been the same. She is such a bundle of joy! Thanks for helping the animals of Calaveras!
All our best,
Moxie's family
Last week, we told you the story of eight-month-old Dalmatian mix Piper, and how she needed a woman-only home because of her debilitating fear of men. Piper was adopted yesterday, and yes, there's a male in the household. Our adoption counselor described him as "a total dog whisperer." Piper's new dad is patient, gentle, and kind — and just look at Piper's reaction to him in our play yard! ❤️🐾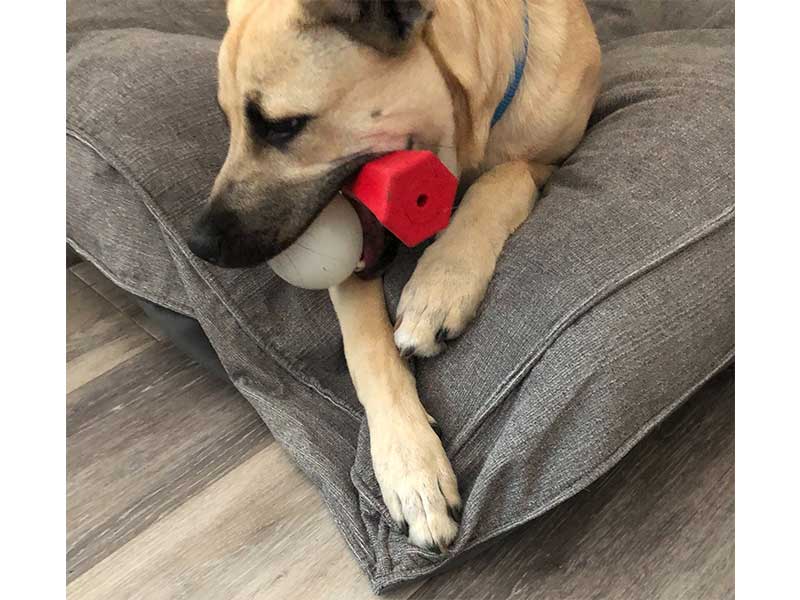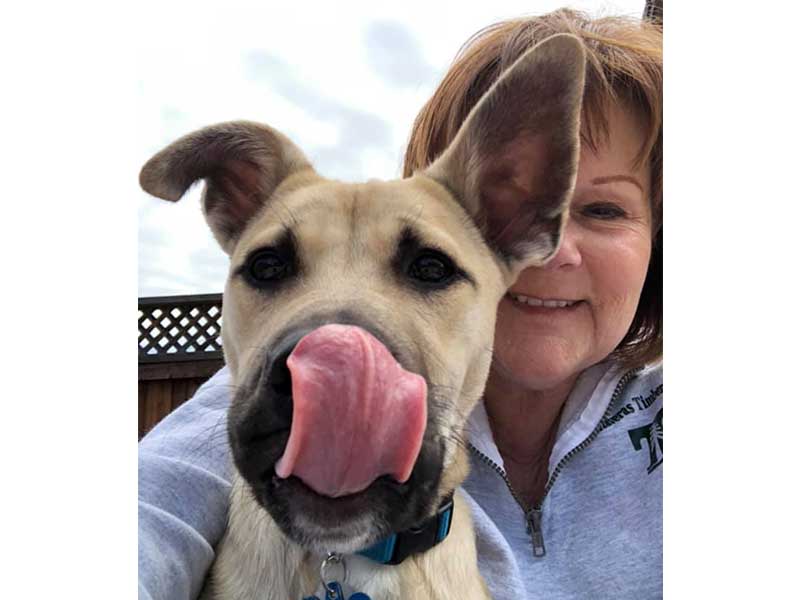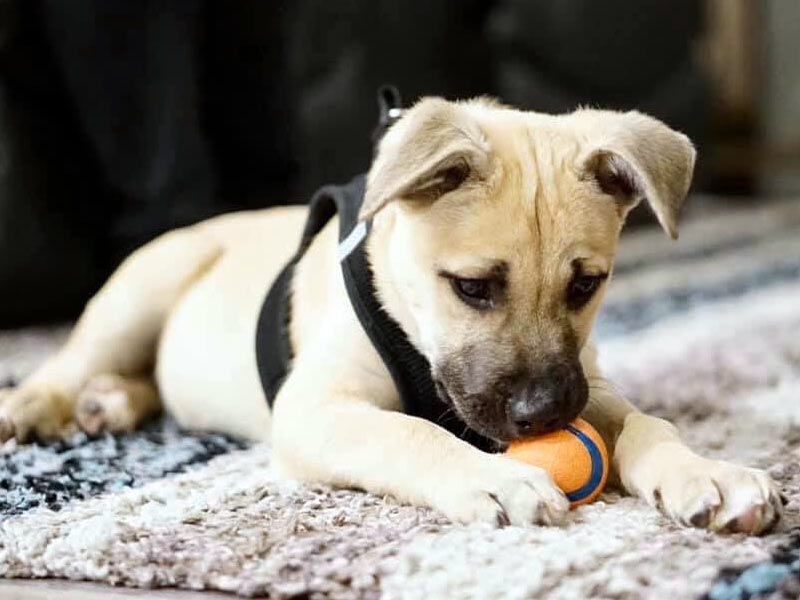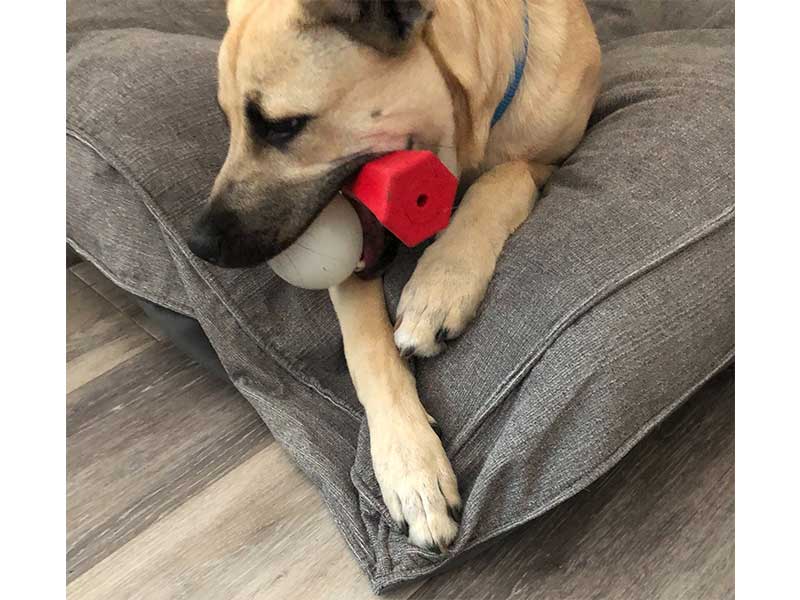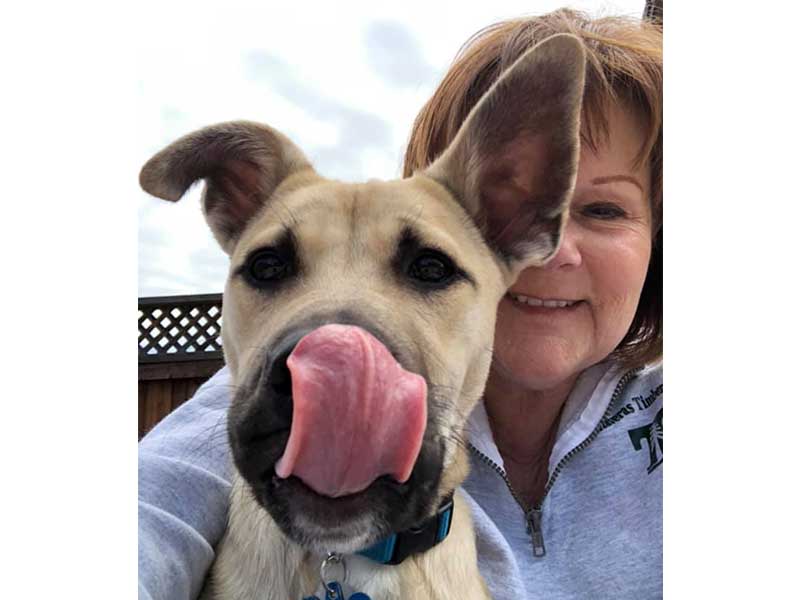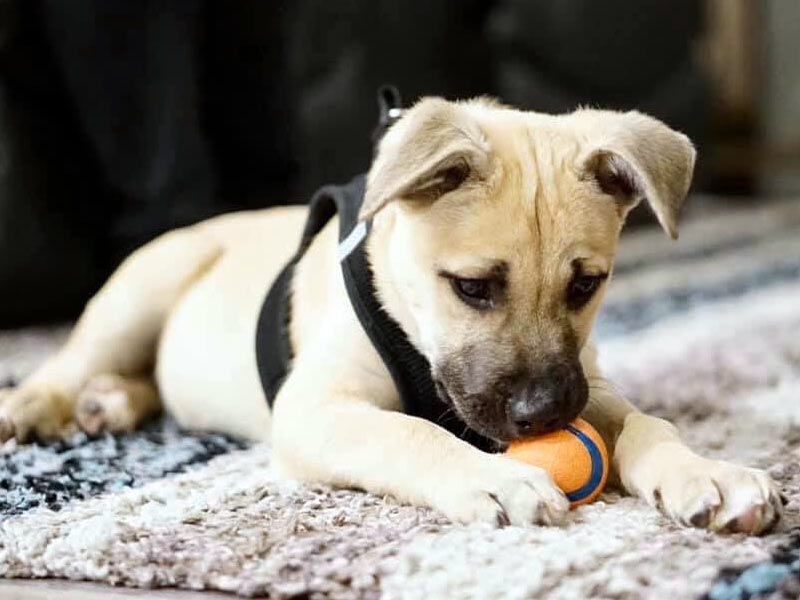 May 23: Thor is 7 1/2 months old now and still growing. He thinks he is a lap dog! When he's not playing with toys or running around in the backyard he wants to be right next to his human family. He takes two walks every day, along with the neighbors' two dogs, which he gets very excited about. At least a couple of times a week his walk is up to three miles! We love him so much.
"Thank you for all you do for placing animals. You are awesome!" ❤️🐾
April 28: "Thor is doing awesome! He's doubled his weight and is growing taller and having lots of fun. He takes pride in getting two toys in his big mouth at once."
"I adopted Jasper from the Calaveras Humane Society in January. He is an awesome dog, and we have a bond that cannot be broken. He's living his best happy life! He loves his toys and playing ball. He's best friends with my cats. He's learned to run beside me when I'm on a horse. My Jasper is the best dog in the whole wide world." ❤️🐾
Beauty was a caring, diligent mama cat who raised her kittens in one of our volunteer foster homes last year. She scored an absolutely wonderful home of her own, where she is cherished and loved, after her babies were all adopted.
Beauty's adopter tells us another thing that makes her extra-special: "Her white marking looks like Casper the Friendly Ghost!" ❤️🐾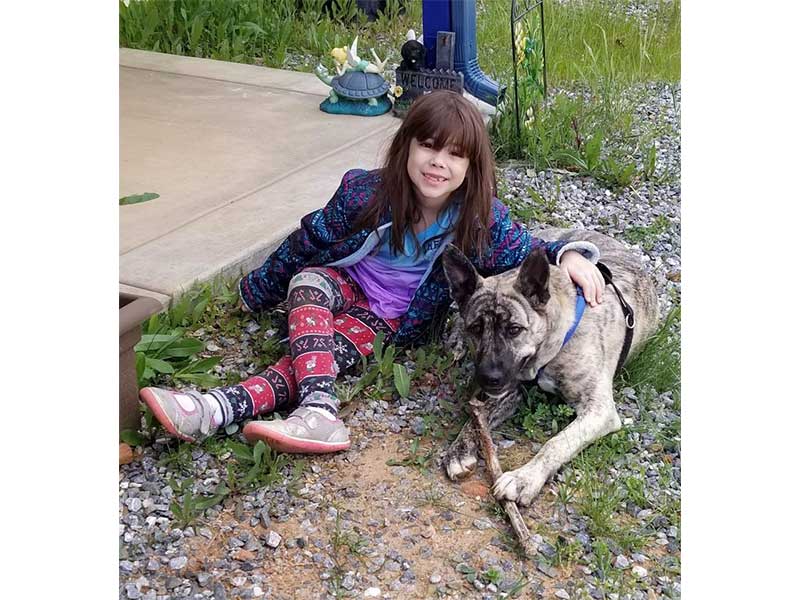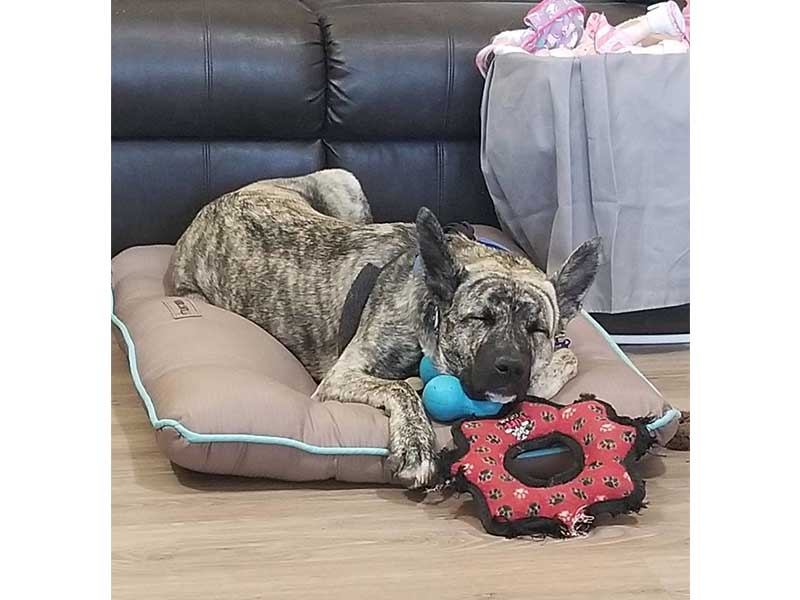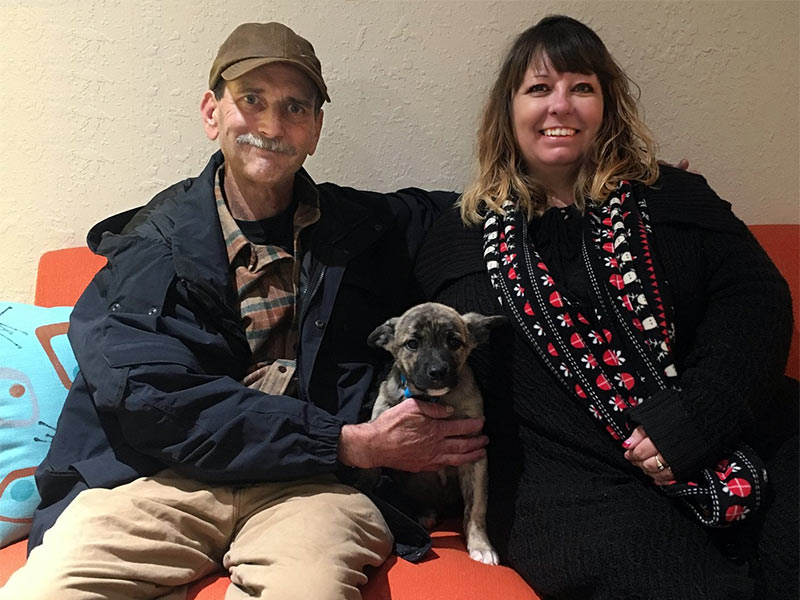 Tucker on his adoption day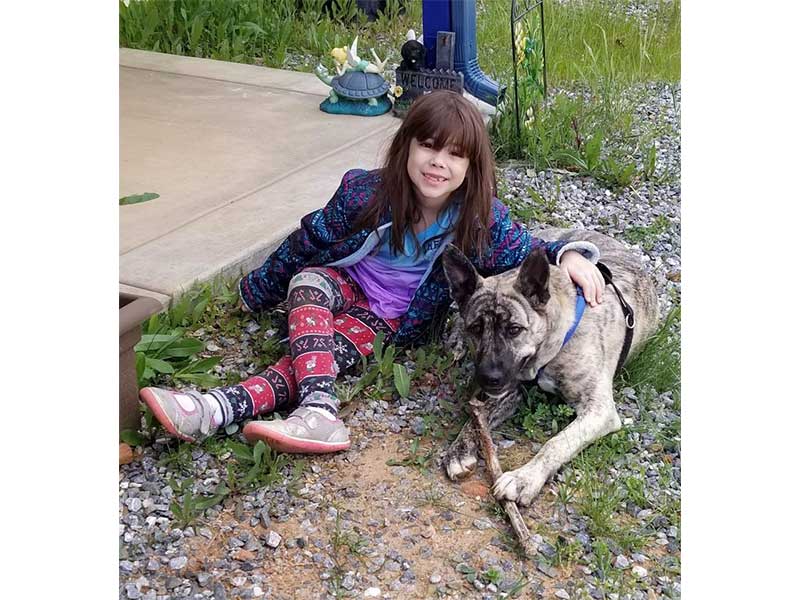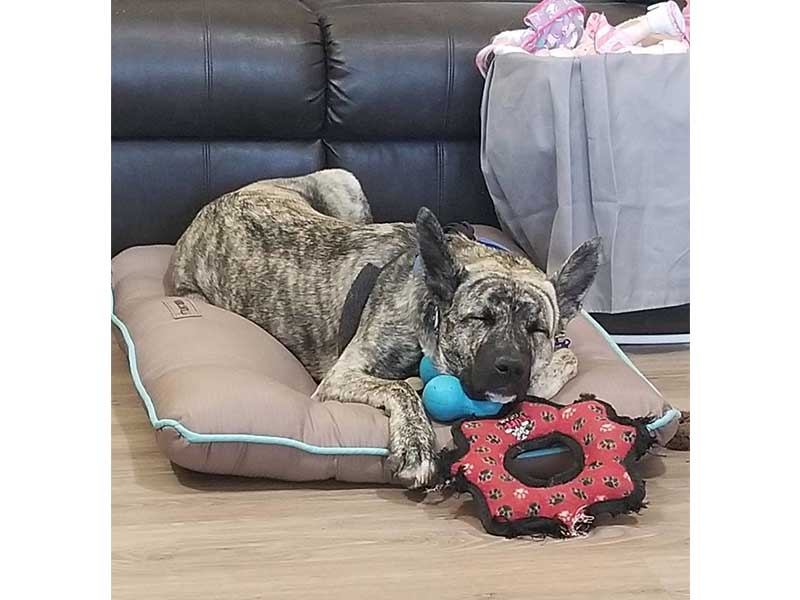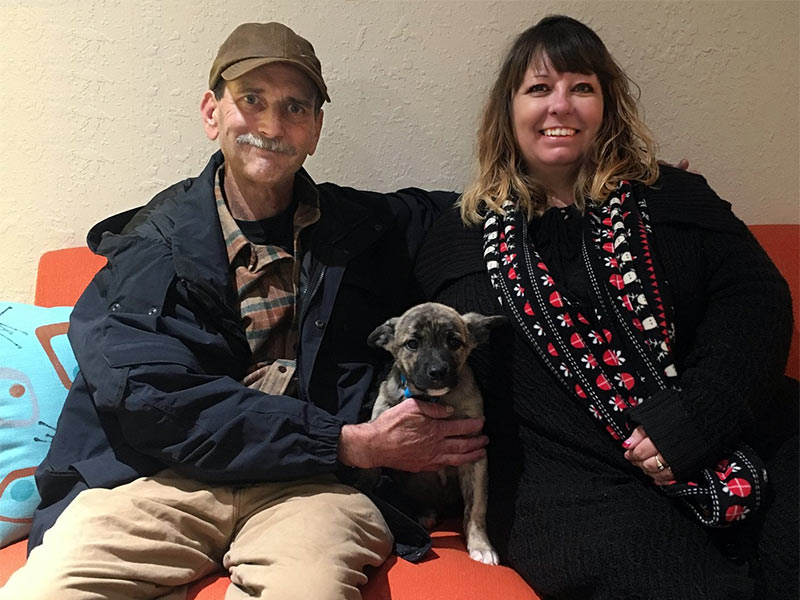 "Nicholas is six months old now and getting so big. He loves his toys and playing tug o' war."
"Tucker has brought so much love and affection into our lives! He introduced himself very quickly to his feline brothers, Stewie and Brian. It took a couple days for the kitties to accept him, and as you can see, they all wait together now for meals to be served. Tucker is the perfect little companion we'd hoped for!" ❤️🐾
"Seven years ago, on 4/12/13, we adopted this beautiful girl at your thrift store. My husband and I stopped by 'just to look at cats,' which we always do when going to the market. Gemma reached her paw through her cage and grabbed me and we fell in love. She has brought us nothing but joy and good spirits. We are forever grateful for our sweet Gemma!" ❤️🐾
Toby (then known as Falcor) was a transfer to us from our friends at Lodi Animal Services, and was adopted last year.
"Toby is such a sweet and loving dog. He loves to cuddle and place his head under your chin." ❤️🐾
Scarlett, Gigi, and Chen Chen
We were so excited when the girls were adopted from us together as kittens — their new parents, who'd been seeking a pair, couldn't bear to leave just one behind.
"They are so good and sweet!" their mom writes. "I couldn't ask for better quarantine company. They are growing fast and I love seeing their personalities bloom." ❤️🐾
When Delphie, then about four months old, arrived in our care last year, we knew right away that something was different about her. She was fearful and undersocialized, yes — but there was more. A couple quick tests confirmed what we'd feared: the speckled cattle dog mix pup was deaf.
Our volunteers and staff worked with Delphie on her shyness, and she made good progress. She won our hearts in no time at all. But who would we find to adopt this special needs girl? Delphie garnered interest in our adoption center, because she was utterly adorable, but more than one potential adopter shied away upon learning she was deaf.
We got our hopes up when a friendly, sweet woman came in and was enchanted by Delphie. They spent more than an hour together in our play yard, and it looked like a done deal. We were disappointed when the woman left at the end of the visit, saying she needed to think it over. ("Thinking it over" can be some folks' polite way of saying the answer is no.)
Imagine our delight when the same woman showed up just a couple days later, this time armed with books on training deaf dogs. Yes, she'd decided, this nervous, fearful, deaf puppy was The One. She visited faithfully every day until Delphie was spayed and could go home at last. On pickup day, Delphie already knew her new mom and wiggled with joy to see her.
We recently received this pic of Delphie smiling from ear to ear. She responds to sign language and is living her best life. We couldn't be prouder. ❤️🐾
"I lost my boy Bennie last year. Right before my birthday, he slowly let me know it was almost time and that his heart was worn out. I promised Bennie that I would be ok, that I'd get another pup, so he could let go. Well, he did in June and I spent the next few months crying and missing him.
"Then the humane society posted a family of four scruffy pups. My best friend called and said, 'Let's just go look.' They brought Sully in with his brother to meet me, and he immediately climbed in my lap and gave me a hug. He had no desire to race around the room like his brother, nor did he want to see my friend. It was meant to be.
"Well, come to find out this boy Sully was born on my birthday. I'd say Bennie knew his replacement was here and that I'd be ok if he left. Sully has been the best thing to happen to me since Bennie. I thought I'd be lucky to have that soul dog once, but I've now been blessed twice!" ❤️🐾
Badger is one of the six underage puppies that we took in unexpectedly and placed into foster care just after the SIP (shelter in place) directive was announced.
"We had recently lost our 14-year-old dog, Austin," his foster mom says. "My husband was so distraught that he said he never wanted a dog again. Then one morning I looked on the Calaveras Humane Society website and there they were! Six beautiful puppies that needed foster homes. With a little convincing and some tears my husband agreed to us fostering a puppy. He is now absolutely in love with this little guy and he will have a forever home with us.
"We honored Austin by naming our puppy Waco." ❤️🐾
Little Admiral (now named Cody) was our final adoption before our covid-19 closure.
His new big brother, three-legged shepherd Cosmo, had been deeply mourning the loss of the family's other dog and hadn't wagged his tail or touched a toy in weeks. The moment Cosmo met Cody, that tail started going and hasn't stopped since. The two are now inseparable. ❤️🐾
"I just want to let everyone at CHS know that Kona is doing well. She is our diva, but instead of nips, we get licks. She has mellowed out, and has been a wonderful addition to our family. We love her."
We were hoping dear Kona would live "slappily" ever after, but she did us one better by turning into a princess. ❤️🐾
"Back in July 2019 I adopted Oliver — and my life hasn't been the same since! He is the sweetest boy, and everyone who comes to visit falls in love with him. My dad takes him on "field trips" around our property where he gets to play in the dirt, fetch sticks, explore and whatnot. He loves it! Oli has really become a member of our family, and I'm so thankful to CHS for bringing him into my life." ❤️🐾
"Just wanted to give you a quick update on Daisy (formerly Meg). I hope her old owners see this and feel at peace with the hard decision they had to make surrendering her. We absolutely love her! She starts doggie school Tuesday. She loves car rides, hugs, belly rubs, and you should see how excited she gets when the kids come home from school. She's recovered beautifully from her surgery and bounces around the yard like a bunny."
Scarlett, Gigi, and Chen Chen
The new mom of The Triplets, the three gorgeous five-month-old kitten siblings adopted recently, reports that the girls are settling in well. "They are such amazing and sweet kittens! You all did such an amazing job with these girls. My heart is so full! They have made themselves right at home and seem very comfortable so far." ❤️🐾
Sweet, gentle Lilly was overwhelmed when she first arrived in our care. She was quite shy, but the perfect adopter fell in love with her and gave this cutie the happy ending she deserved. Her owner tells us, "Lilly is doing well since the adoption and is a wonderful dog." ❤️🐾
"We adopted Sissy from you almost two years ago. She is super smart. She growls at suspicious things outside, and loves grooming all her humans — but not the other cats. We love her. She has become boss kitty, after one of my old kitties died, even though I still have two cats older than her."
"Jaden is doing extremely well integrating into our home. We adopted her on January 25th and she has bonded well with my wife and I. She is so sweet and affectionate! She clings to me all day long (I'm retired) and so excited when my wife gets home from her shop each evening. She loves going everywhere with me in my truck, sitting at my side. She is my buddy, and she is so loved!
We would love to hear from her previous family if they so choose! We have a few questions pertaining to her likes regarding her food, likes and dislikes, and habits! We are so in love with Jaden!"
This made our day! Recently adopted kitten Phoebe (formerly "Maxie") seems to have decided her new home is pretty darn fab. Video credit: Phoebe's new mom.
"Yesterday it was 3 weeks ago that we brought Thor home. He has brought so much joy, happiness and chaos and we are loving every minute of this little guy. His name is now Thor and he learned it fast. He loves playing with toys, basking in the sun, and being held and loved. Thor is learning to go on walks by us walking him with the neighbor dogs. We have given him 3 private (in our home) puppy classes with a trainer who is training both him and us. He is sure a fast learner and uses the manners that he has learned. He is so precious and such a happy little fella.
Thank you for the work that you do to find homes for so many animals." ❤️🐾
Aster has been renamed Luna. "I can't tell you how wonderful it has been having this little delight in our home," her new mom writes. "Luna was so shy and timid when we first met her but with a little TLC she has blossomed into a spunky outgoing pup that wags her tail. Thank you Calaveras Humane Society. We love our pup!" ♥️🐾" ❤️🐾
Kittens Abby and Stella were our very first Free Pets for Veterans adoption when our shelter opened in June of last year. Their mom writes, "We adopted two orange tabby sisters, Abby and Stella. We just love them! They each have definite personalities. They sleep together, groom each other and play and play. So amusing." ❤️🐾