Home Again
Start your week with some JOY! Watch Bree, our liver shunt puppy who underwent surgery last week, as she's reunited with her foster parents Saturday morning at UC Davis School of Veterinary Medicine.
And it's official: Bree is a foster fail. She's being adopted by her foster family and gets to stay in the home she knows and loves. ❤️🐾
Success
It was a success! Here's Bree sleeping off the anesthesia post-op in the ICU at UC Davis School of Veterinary Medicine yesterday afternoon.
"Everything went well with with Bree's procedure today," the doctor writes. "She is recovering now, and we will keep a close eye on her."
Thank you to superstar vet tech Conni for the photo!
Bree's foster mom will pick her up this afternoon and bring her home to begin the healing process. Another CT scan in one month to confirm the surgery's success, and then she will be ready to begin life as a healthy, normal puppy — the life she was always meant to have. ❤️🐾 — at UC Davis School of Veterinary Medicine.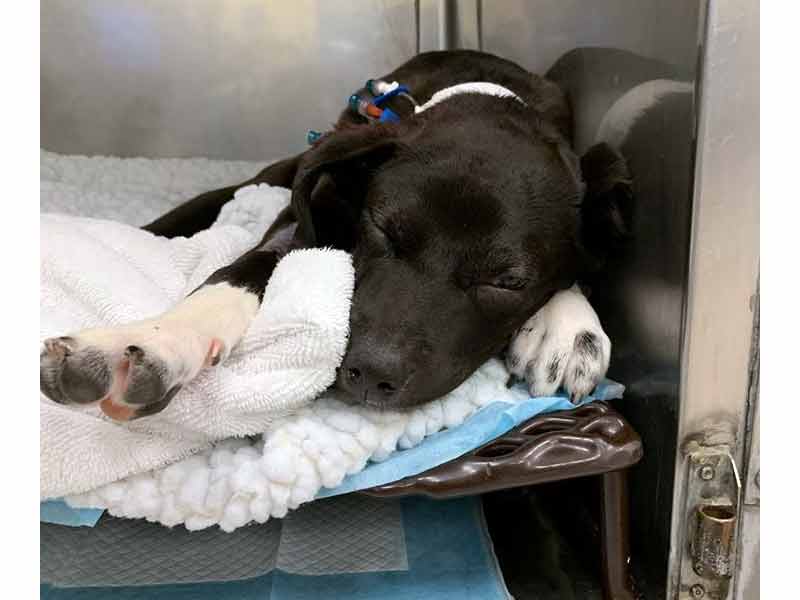 Cuddles
Bree update! Our liver shunt puppy had advanced testing yesterday and will undergo surgery today at UC Davis School of Veterinary Medicine.
Conni, one of the experienced and compassionate technicians on the case, tells us about Tuesday:
"Bree was a very scared pup for catheter placement. She crawled into my arms and just needed hugs. We had other staff rub her head and tell it was going to be ok.
"She then went down to our CT scanning machine. She is now in recovery and doing well. Cassidy (her anesthetist) sits with her until she's recovered." ❤️🐾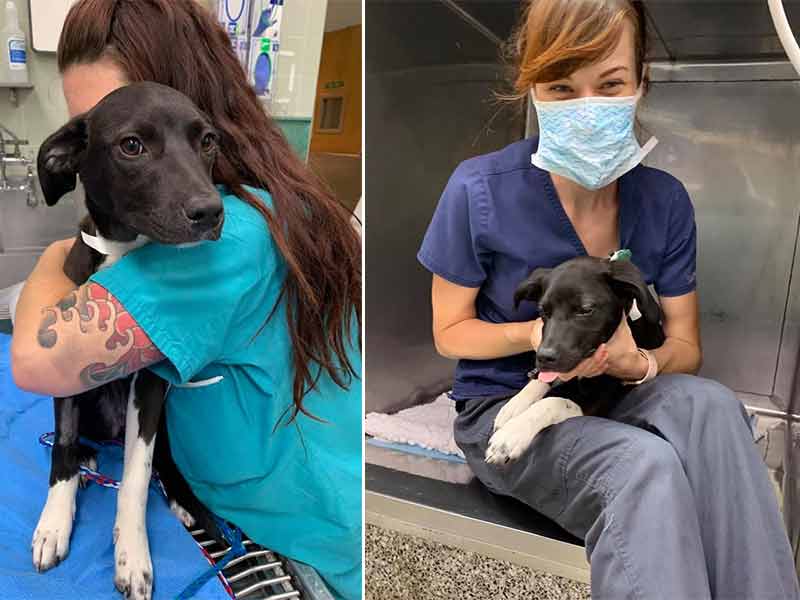 Bree Leaving For UC Davis
Bree, our foster puppy with a liver shunt, is shown here being picked up at our shelter this morning by volunteer Kathy, who transported her to UC Davis School of Veterinary Medicine for surgery.
She'll have additional testing Tuesday, surgery Wednesday, and return home Thursday.
Thank you to everyone who contributed to our animal care fund to ensure that we can continue to help pets like Bree!