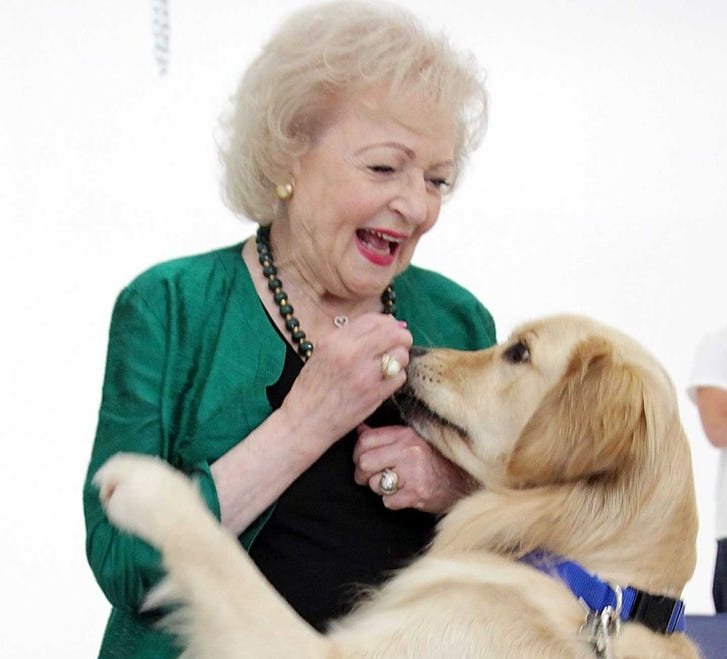 Many have shared the #BettyWhiteChallenge on social media: Honor Betty's life and her birthday by donating to an animal shelter in her name.
We can't think of anything Betty would have liked better than to know that her legacy is being celebrated this way.
We would be honored to be the shelter you choose to contribute to in Betty's memory.
Your donation of any amount will make it possible for us to continue to take in and provide care for the dogs, cats, puppies and kittens who need us — and will celebrate an American icon at the same time.
We receive no government/tax funding and rely solely on donations, grants, and income from our thrift store to make all our programs and services possible.
Thank you for being a friend.