Two Ways To Donate
You Can Donate Through The Mail
Mail the completed form along with your check to
Calaveras Humane Society
P.O. Box 528
Altaville, CA 95221-0528
Calaveras Humane Society
We are a local, non-profit organization. We run on private donations. We do not receive any government funding. We are not affiliated with any national organization or national society. We are right here in Calaveras County.
CHS is a 501(c)(3) organization (Tax ID # 94-2581703). All donations are tax deductible to the fullest extent allowed by law.
Your Contribution Helps
$1,000 + (Can provide 2 months of food and supplies for 40 foster animals)
$500-$999 (Can pay the avg. medical expenses for 15 to 30 animals)
$250-$499 (Can pay the spay/neuter costs for 3-5 animals)
$200 (Can provide the full adoption cost for one animal)
$100 (Can help pay medical costs for 3 animals)
$25 (Can provide 2 months of food for one foster cat)
Thank you for considering a donation to the Calaveras Humane Society.
Or Donate Using Paypal
Step 1: Send Us An Email With Information About Your Donation
Step 2: Use PayPal To Send Us Your Donation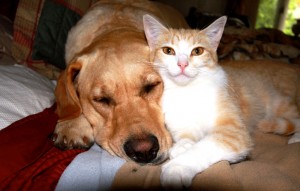 Your donation will help save animals like Daisey. Starting life as a feral cat, she was tamed by a CHS volunteer, adopted through our program, and now enjoys life in a loving forever home with her new best friend, Chessie.
Related Pages