For most of our pets, having us around 24/7 all of a sudden is a new and novel thing. How are YOUR pets reacting to seeing so much of you? Does your dog absolutely love it? Would your cat like his privacy back? Have you come up with any creative activities or games to keep them entertained? Our Facebook fans shared their experiences.
Tizzy is loving this shelter-in-place thing.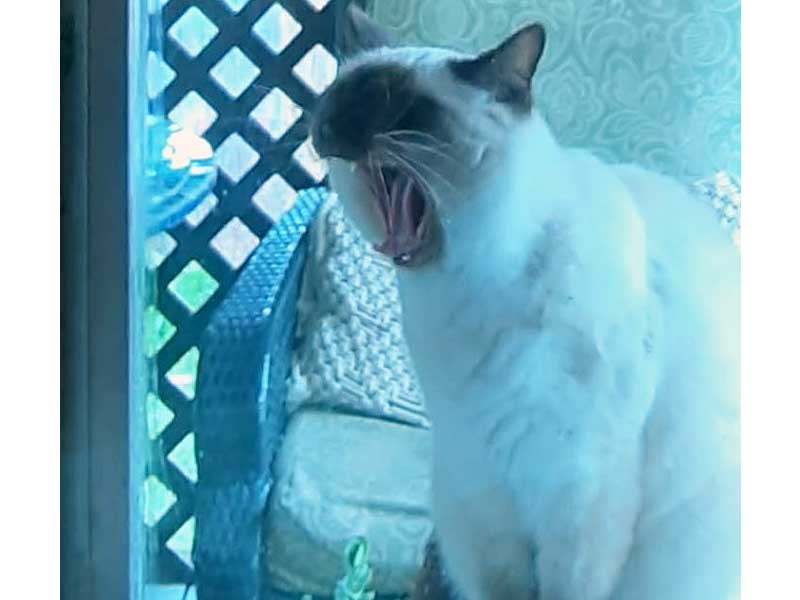 My dogs are happy. My cat, however, would like us to leave.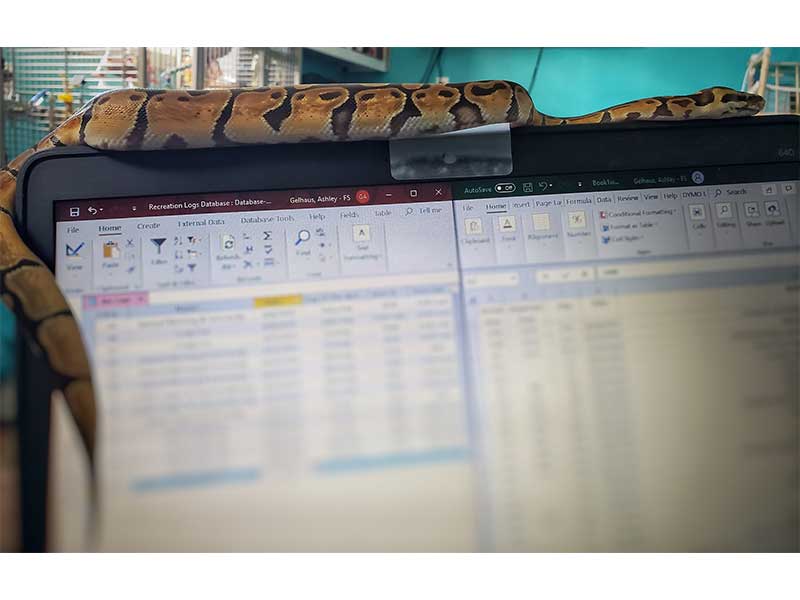 My python is enjoying me working from home!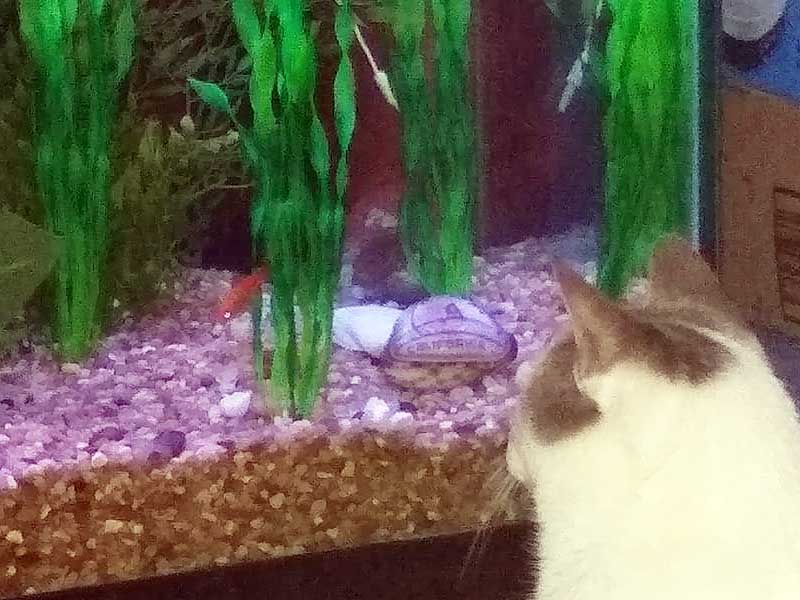 Shortly before this started we bought a fish tank. Jester likes his new cat TV.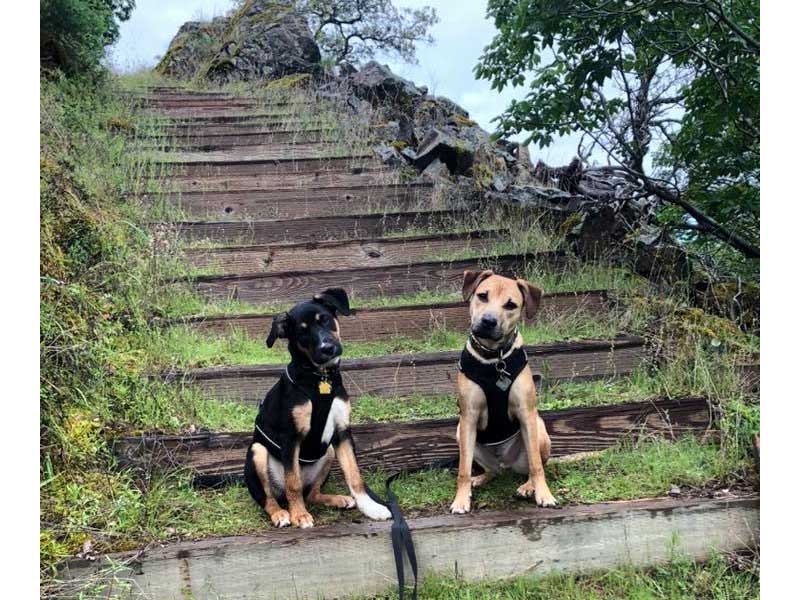 Cash on the right (from your shelter) and Birdie to the left (from FOAC rescue) enjoyed their very first hike today out at middle bar. No other people on the trail absolutely perfect!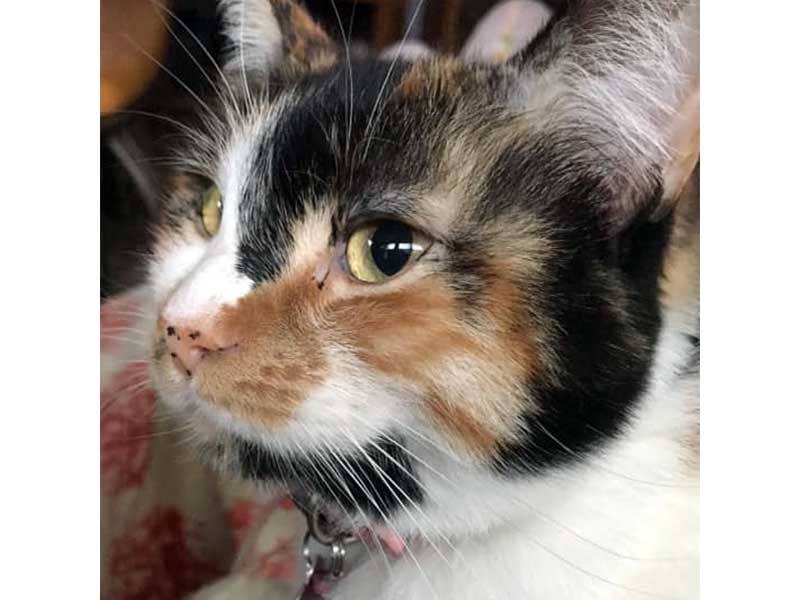 Unfortunately I work at a place that is essential, but when I am home my little girl is grateful and happy.
Petey may have had enough of us! We are doing a lot of things online and he hates other voices in his house. He thinks we can't see him.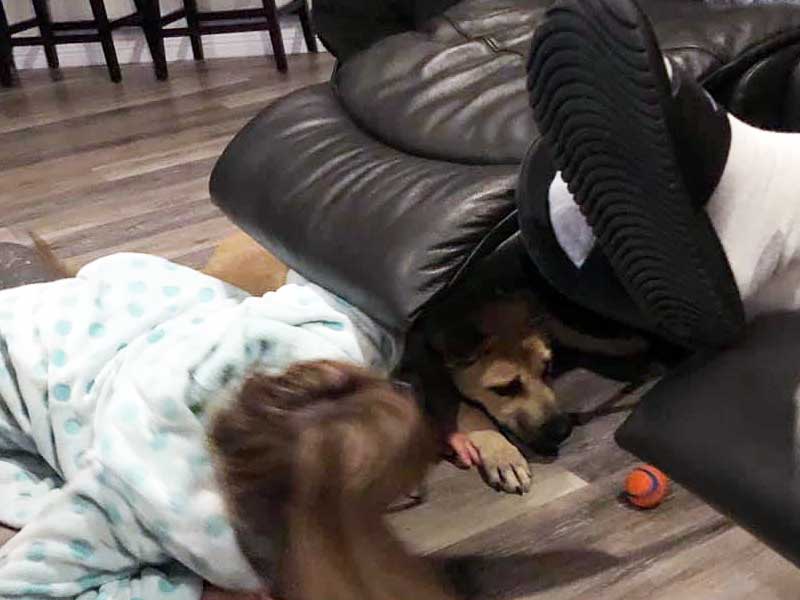 Where's the ball?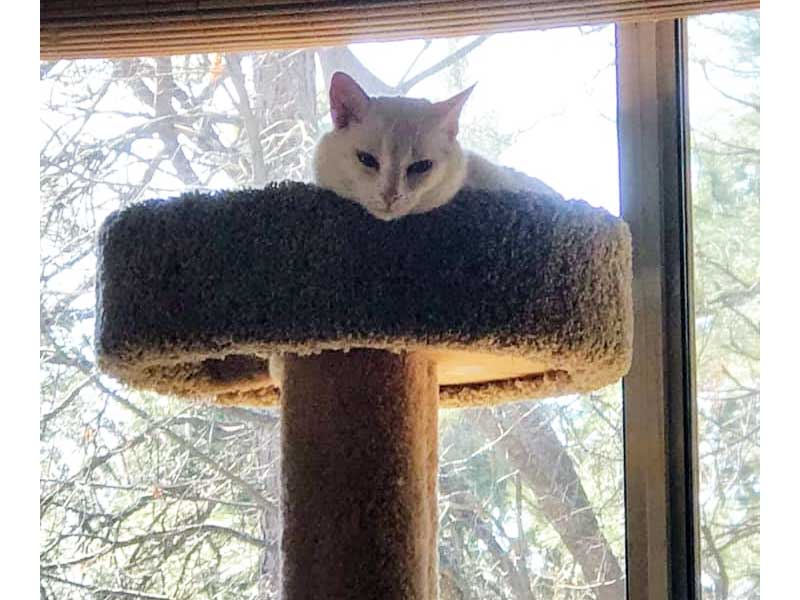 Comfy…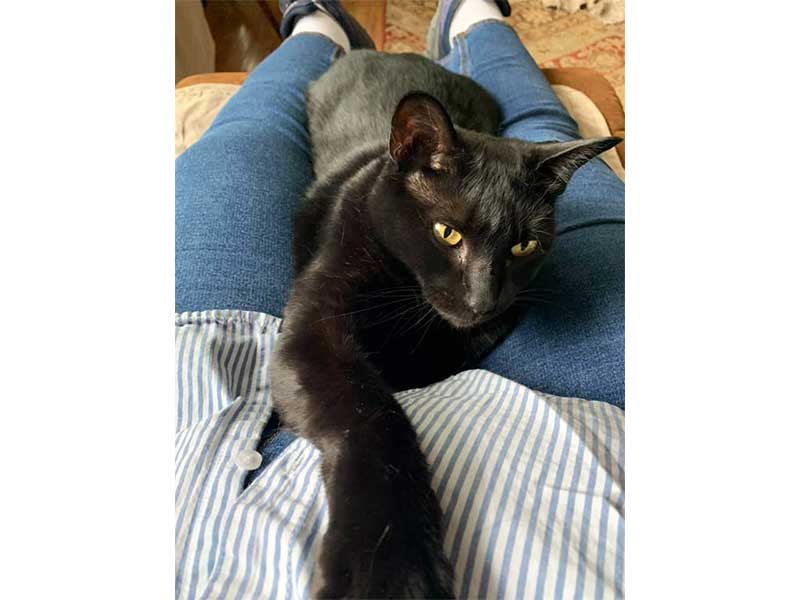 Spook has my lap 24/7 now!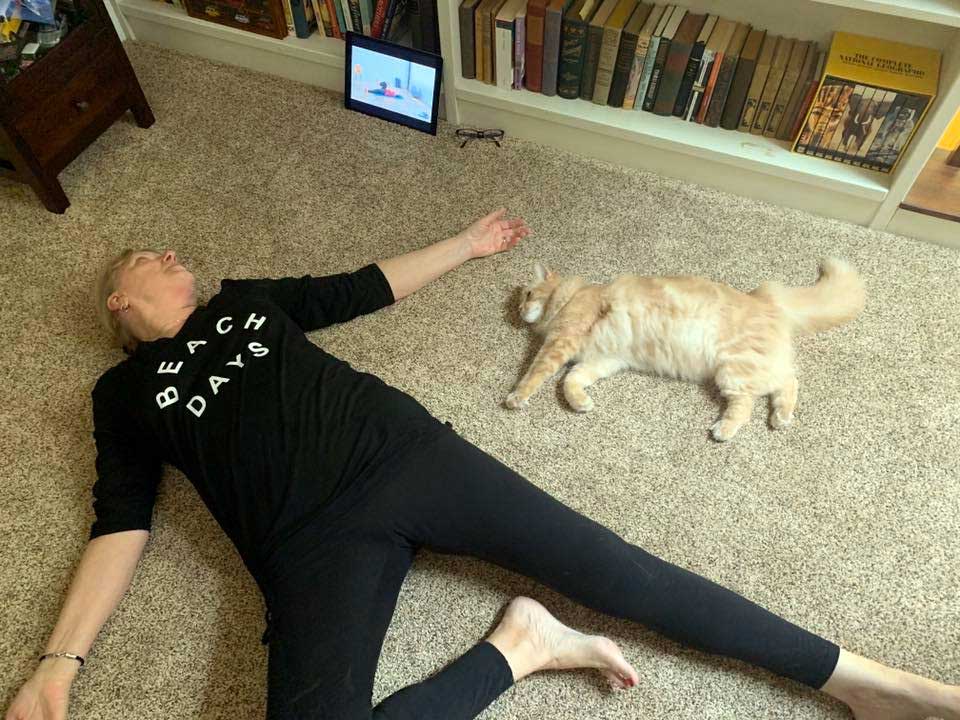 Flash and I do yoga together.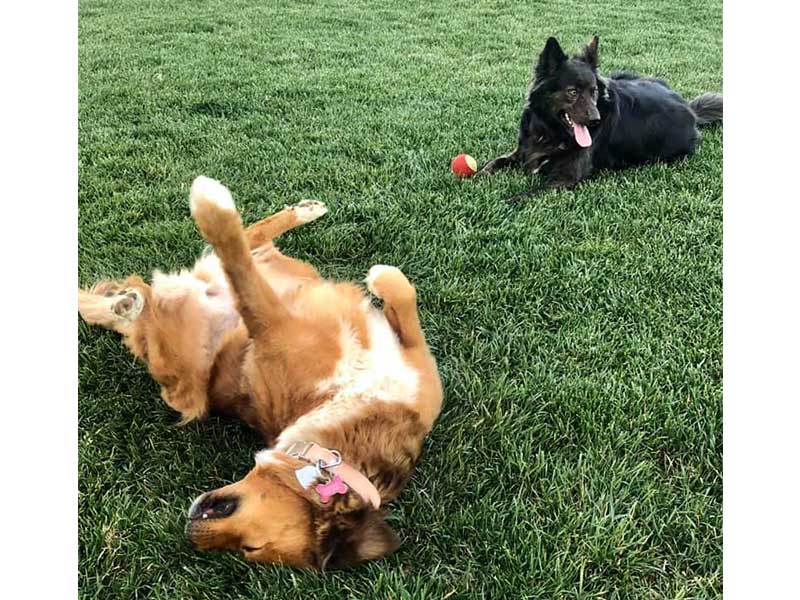 Taking walks and playing ball!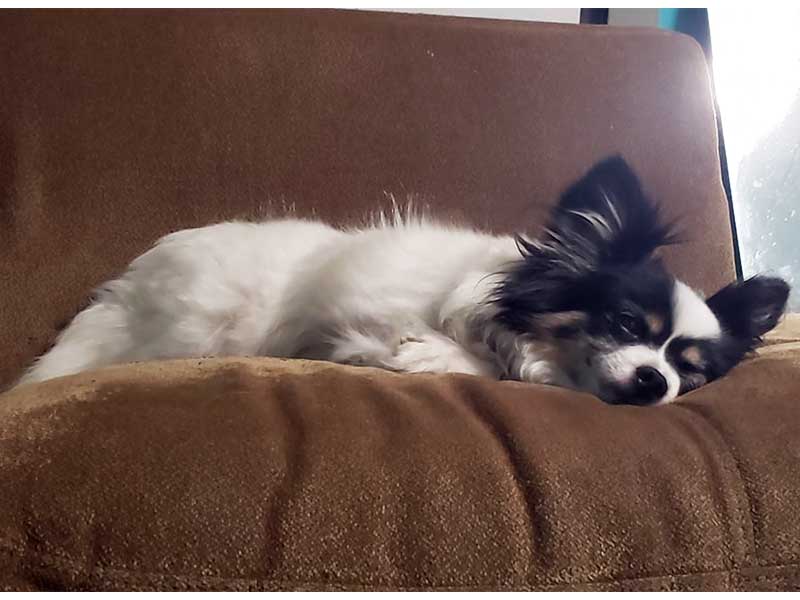 Gracie is enjoying the extra couch time!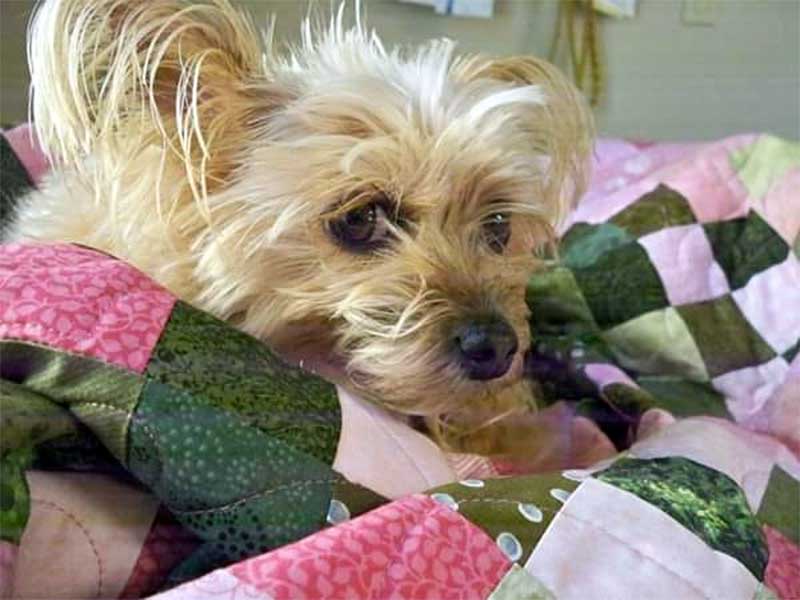 More walks, more lap time, hoping for more treats.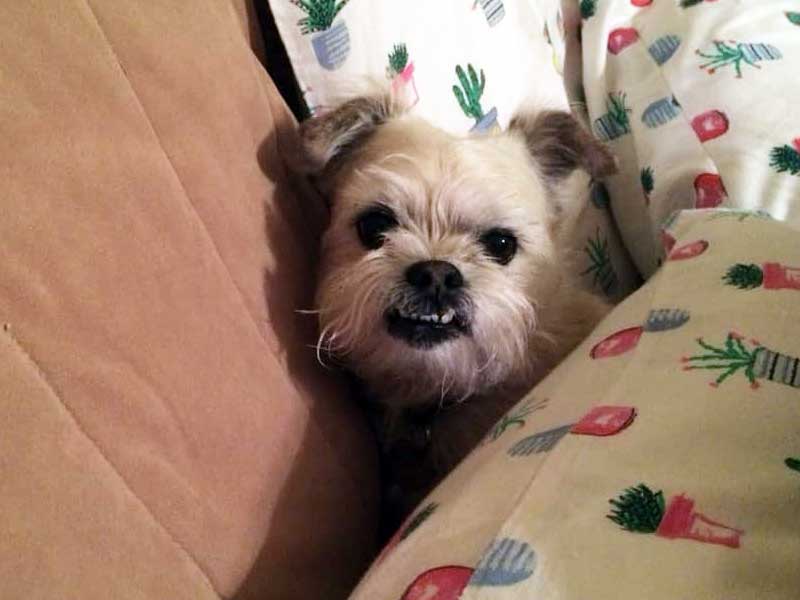 Bambino knows how to shelter in place!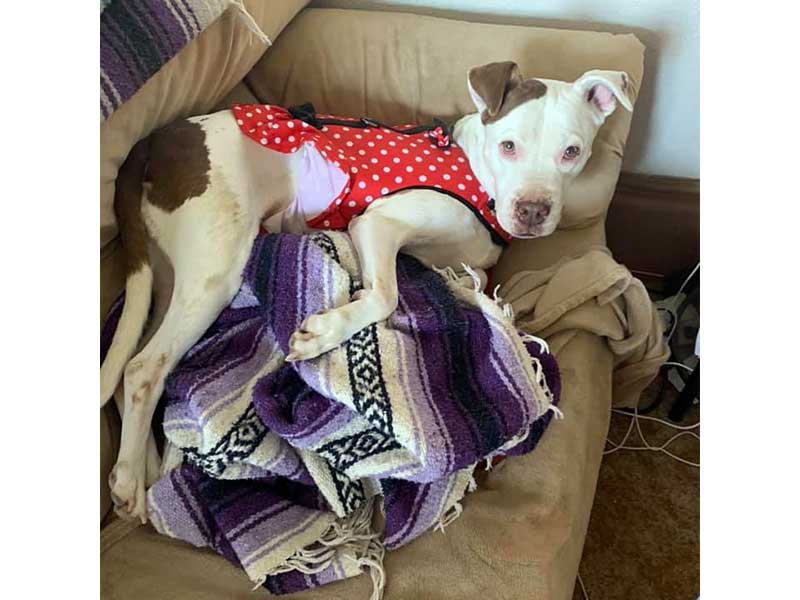 My dog, Vega, is loving it!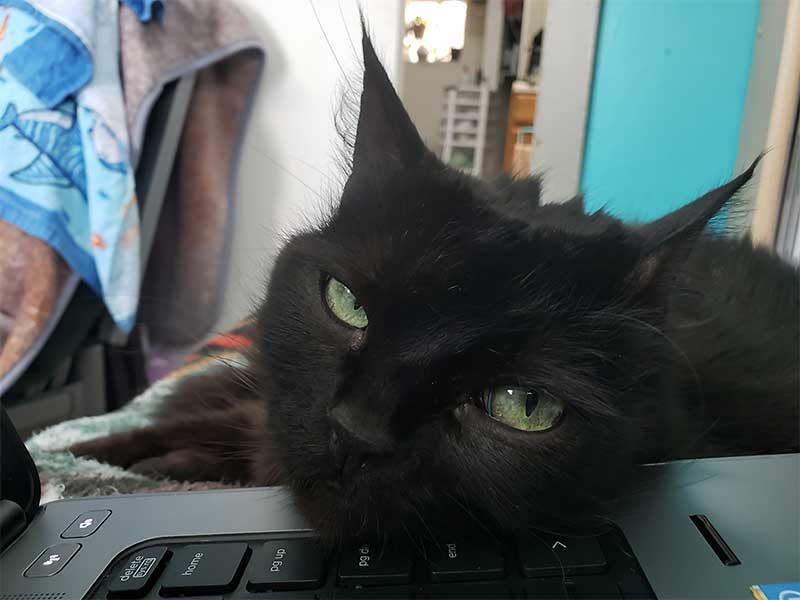 I don't think Gypsy is a fan but all my other animals are stoked!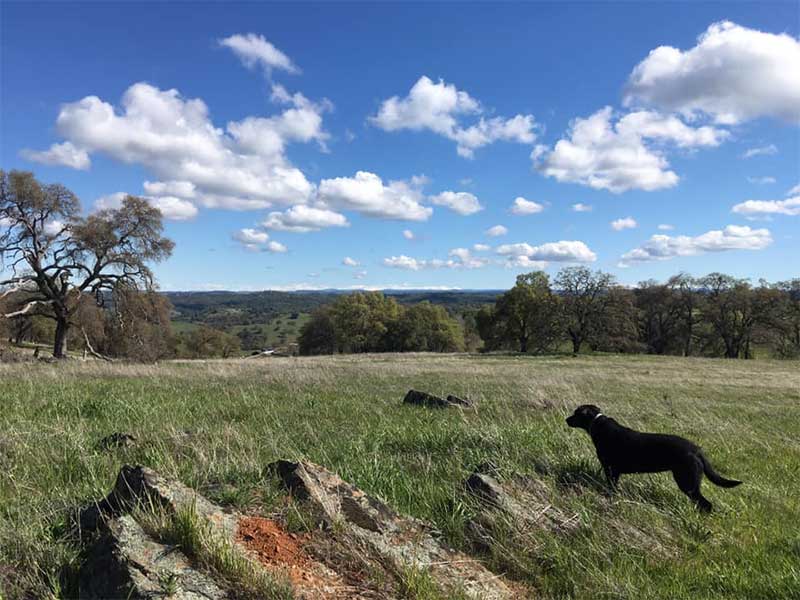 Ours are thrilled to have us home. And with more time for long walks…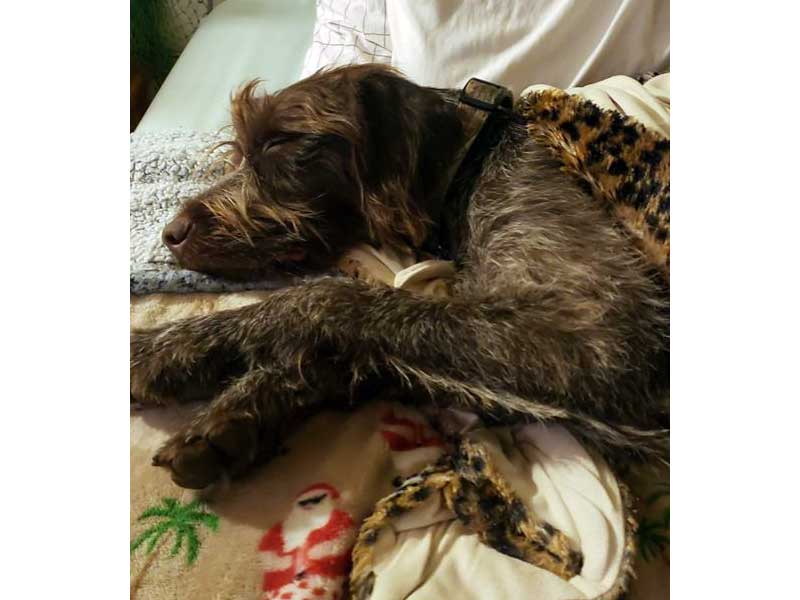 My puppy, Padmé, is like our shadow. I sat down on the bed to check the phone charge and she laid on "my side" and passed out.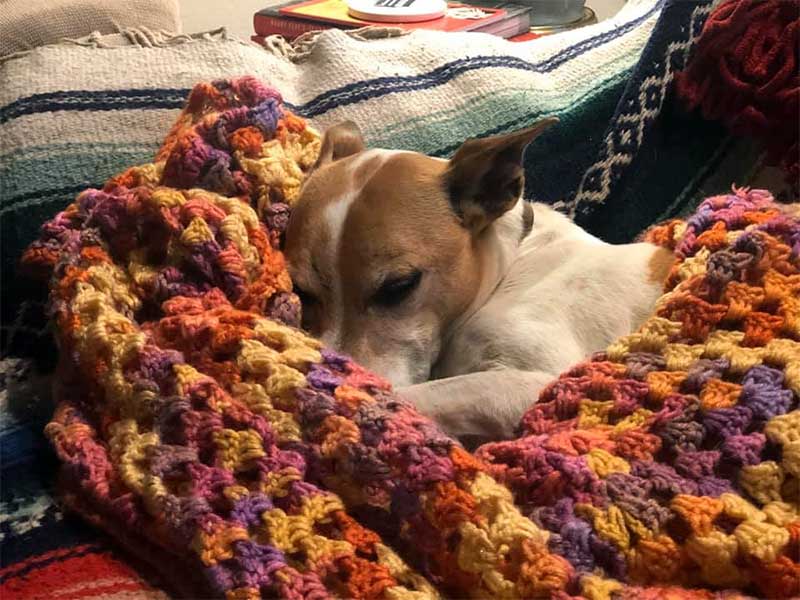 Sammy has reached peak levels of spoiled.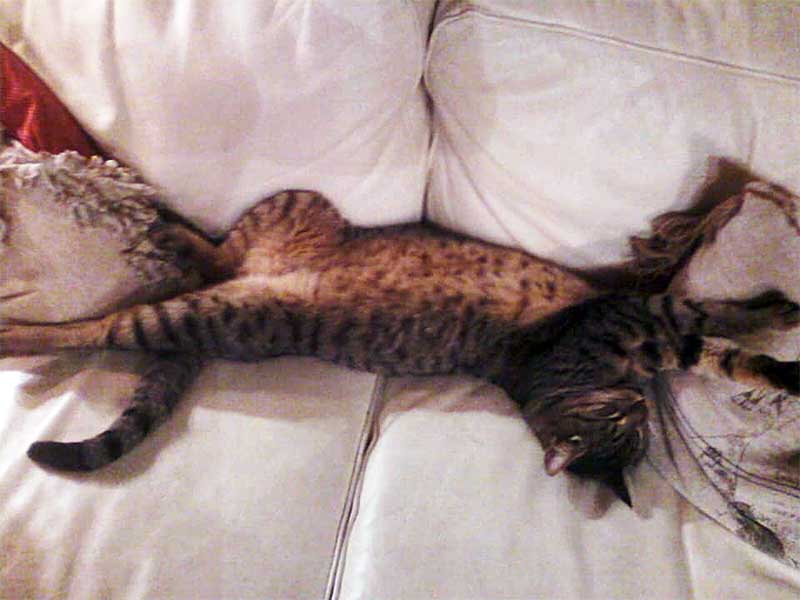 My daughter had to return home and continue her University courses online. The cats love it.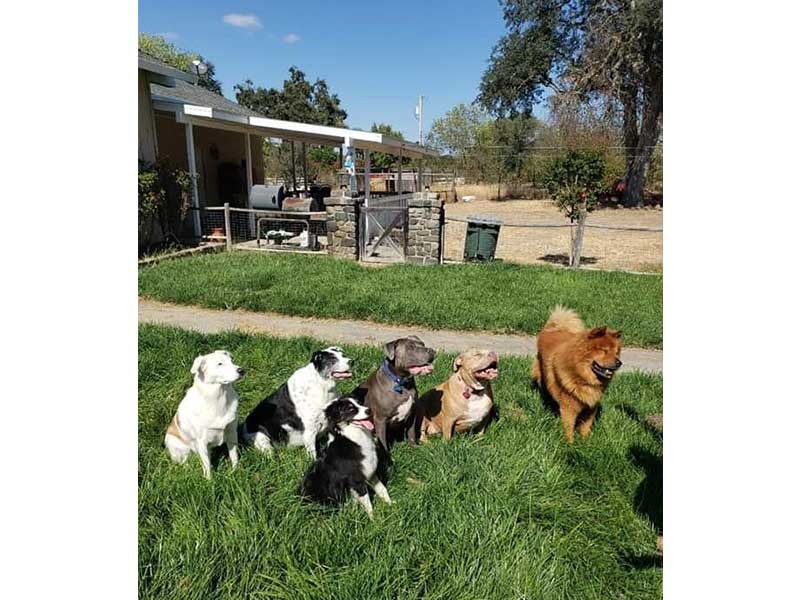 Ours have the luxury of my hubby home all the time, me working from home now is just a bonus! They are loving having us both for sure!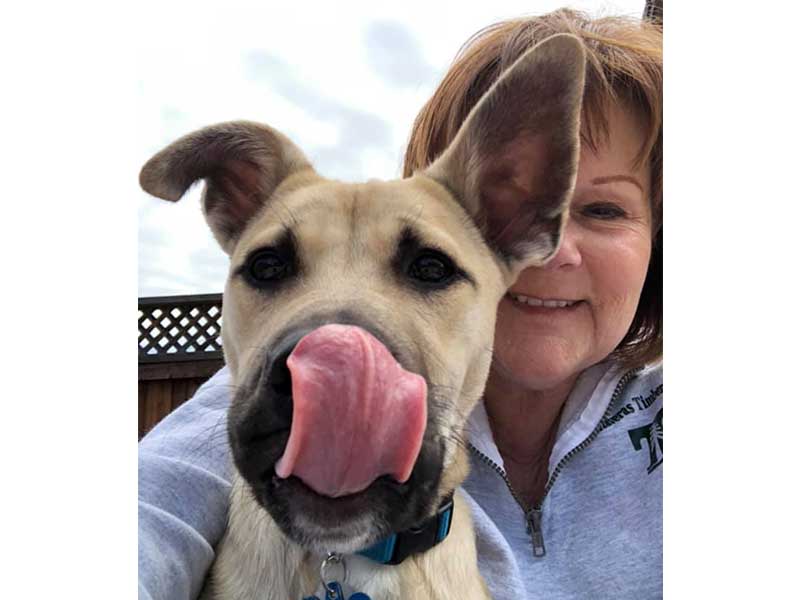 Thor (Nicholas) is being catered to! Between all 4 of us he has lots of attention and is getting double the amount of walks everyday. Lots of playtime in the backyard with us.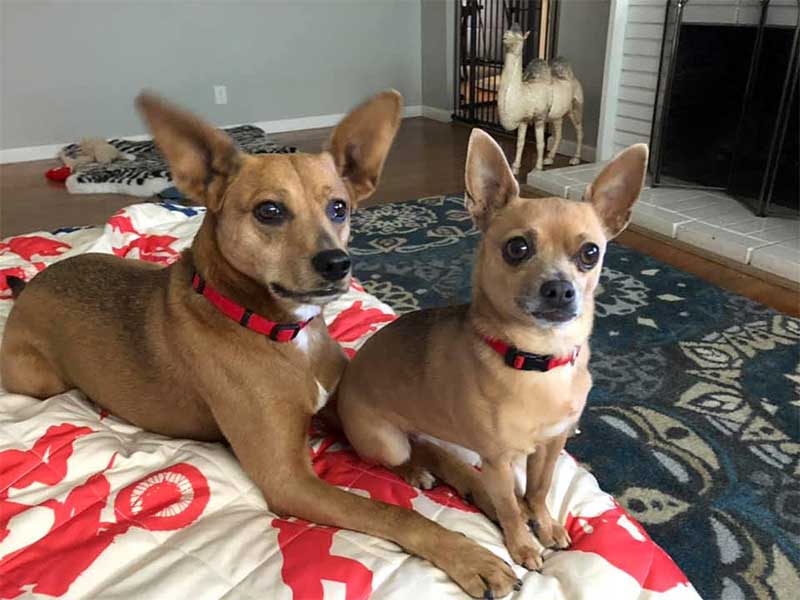 I'm a pro dog walker anyway so mine are adjusted to me home already and go to work with me most days. The most fun though is that Daddy is home now too!
One of my hopes to come out of it is that people realize being gone for 8 plus hours a day might be slightly hard on their pets, dogs in particular. So my hope is more people enlist the help of a dog walker when they return to work!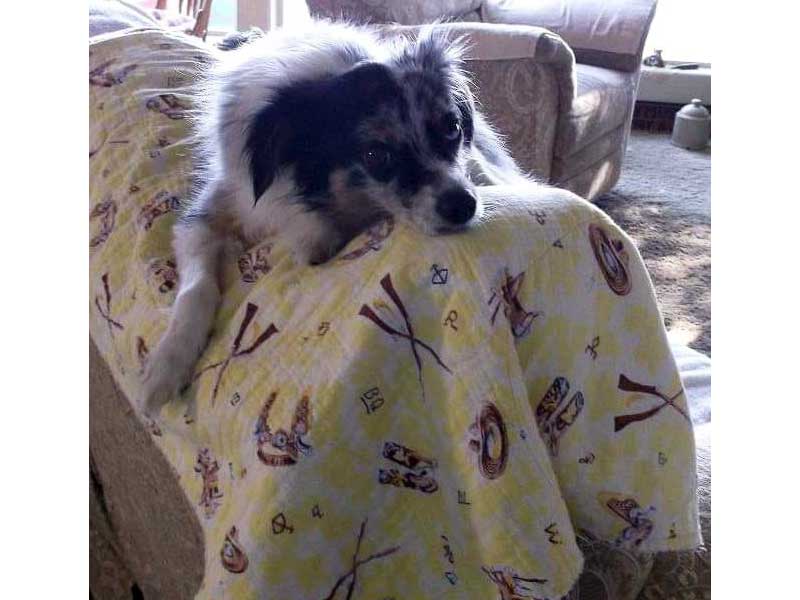 And not to be left out…